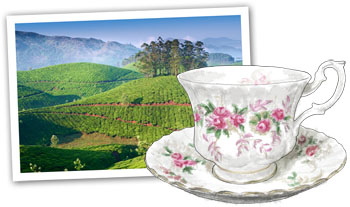 I first drank a gin fizz in Calcutta , where, more English than the English, the local officers club would serve them on the veranda overlooking the polo field at sunset. They were, and probably still are, served in highball glasses, but I like to serve them in tea cups that I've been collecting whenever I find pretty ones in second hand shops. I find them beautiful in a kitsch-y Alice in Wonderland fashion. And, since afternoon tea is somewhat fantastical anyway, replacing the actual tea with gin doesn't seem too unlikely a stretch.
Gin Fizz (per glass / teacup)
1 shot of gin
Juice from half a lime
1 tsp sugar (superfine or caster will dissolve most easily, but it's not a deal breaker)
Club soda
Shake the gin the lime and the sugar over ice and pour into your tea cup.
Top up with club soda.
And to go with your drink how about a good old fashioned cucumber sandwich.
Cucumber Sandwiches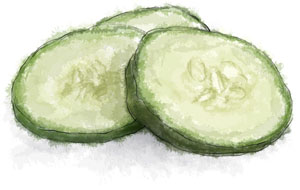 White bread (thinly sliced)
Unsalted butter
Hot house cucumbers (sometimes called English cucumbers)
Salt and pepper
Butter two slices of bread generously and season with salt and pepper.
Peel the cucumber if you prefer not to eat the skin, then slice thinly. You can do this in long strips with a vegetable peeler if you don't want to eat the seeds.
Arrange the cucumber in a think layer over the bottom slice of the buttered bread and sandwich on the top slice.
Cut off the crusts then slice the bread wither into triangles, or, my personal preference, into three long thin slices.