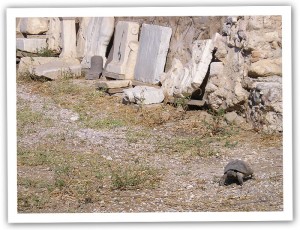 I like salty sharp food in the summer, something that lets me know that I've eaten. So Feta cheese, with its tangy flavor and crumbly saltiness is something of a staple. I buy a lot of my food from Fairway, which is a slightly chaotic gourmet food market on the Upper West Side. They sell a great value domestic feta cheese that tastes so good you'd swear it was made by Greek shepherds in from a hard day on the oregano-flecked mountain-side.
I also buy a whole pot of deep purple kalamata olives, and I snack on them as I wander home past the brownstones, the coffee shops, the joggers, the baby strollers and the handbag-dog-leash trip wires.
Once home dinner is a mere 9 minutes away.
Ingredients
(serves 4)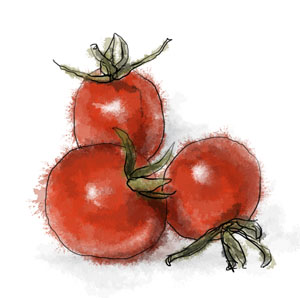 400g penne or other short pasta (my boxes are 450 so I use a whole box)
4 tbsp olive oil
1 large lemon
Deli container (2 cups) of ready-made Greek Salad
(Or make your own version: a block of chopped up feta cheese, ½ cup of pitted kalamata olives, ½ a punnet of halved cherry tomatoes, 1/2 a red onion sliced very thinly, a squeeze of lemon juice and 1/2 tsp oregano)
Salt and pepper
Bring a large pan of water to the boil. Salt it and add the penne. Cook for 1 minute less than the box instructions so that it is al dente
Drain, but not too well – the starch in the pasta water helps bind the sauce together – and tip the penne back into the warm pan.
Pour over something in the region of 1 tablespoon of olive oil per person.
Zest half the lemon over the top and squeeze in the juice
Mix in 2 cups of Greek salad – or throw in feta, halved cherry tomatoes and olives.
Grind over some black pepper
I make this a lot with Orzo, which is a pasta shaped like a large grain of rice. It's a lovely meal in itself, but also a great side dish alongside some roast chicken and green salad in the summer.