Warning: Under no circumstances attempt to blend regular potatoes in a blender or processor. You will end up with a gummy wallpaper paste mess. It is bad enough that one of us had to do this. Use a masher, potato ricer or a food mill.
1kg sweet potatoes / yams / Jerusalem artichokes / 750g carrots 250g turnips / 500g pumpkin 500g butternut squash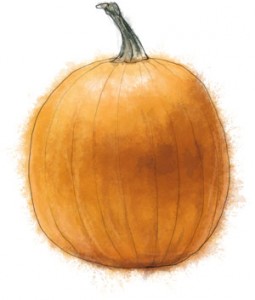 ¼ cup cream
2 cloves crushed / grated garlic
2 tbsp butter
Salt and pepper
Peel and cube the vegetables
Boil in water until tender
Mash with the cream and butter for a rustic puree or blend for a smooth puree
Season well
Possible variations on the theme:
Consider adding coconut milk instead of cream to the sweet potato puree
Or topping with pecans
Or a drizzle of maple syrup
Add a teaspoon of coriander to the carrot and turnip puree
Or sprinkle fresh coriander over the carrot and turnip puree before serving
Top the yam puree with mini marshmallows and sear under a hot grill for a minute until toasted (use a blowtorch if you've got one – and if you do I suggest blowtorching at the table for added drama).
Add a tablespoon of orange juice with the cream and the zest of half an orange to the pumpkin butternut squash puree.
Spritz the Jerusalem artichoke puree with lemon to liven it up before serving. Top with fresh parsley.
Consider roasting the pumpkin and butternut squash at 400 for 20-25 minutes rather than boiling.
This recipe originally appeared in a discussion of traditional family specialities.