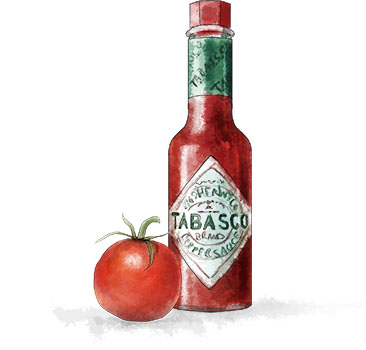 "Is that woman seriously shooting up kittens in Union Square?" wondered a girl loudly to her friend at the entrance of WholeFoods.
I raced out of the shop to investigate, and the answer was no. Emphatically no.
A woman was feeding tiny newborn abandoned kittens milk with a dropper outside an animal shelter fundraising stall.
"I have to keep them with me all the time," she explained as literally the cutest pile up of all time occurred on her lap. "They need feeding every hour. Each kitten takes about 5 minutes to feed." There were 5 kittens. "24 hours a day, I'm feeding these kittens," said the woman, half complaining, half acknowledging that she had the world's sweetest job. We donated to the animal shelter.
And it would have been a good moment to be a single man. Primarily the crowd was 20 – 30 something women, overcome with extreme cuteness. Some of us were tearing up at the sight of little furry ears, tiny pink tongues, mini claws …
"OMG one of them squeaked!"
And then yesterday I watched from a coffee shop as guy trained a guide dog puppy to cross 5th Avenue.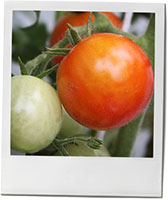 Back and forth he went, as a gaggle of girls stopped to stare, to initiate conversations, to admire the adorable dog. Eventually he came into the café where the waitress gave him a free latte and wrote her number on a napkin.
And all this cute overload is largely irrelevant, other than to make me feel as though I'd eaten one too many Bloody Mary Tomatoes.
Blood Mary Tomatoes
So ideally you need a syringe. Failing that, a toothpick will do, but it's not as good.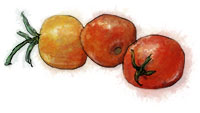 1 cup cherry tomatoes
½ cup vodka
few drops of Tabasco
celery salt
 
Mix the vodka, Tabasco (to taste) and celery salt (just a pinch to taste)
inject into the tomatoes
Let marinate for an hour
Or
Prick the tomatoes with a toothpick
Pour over the vodka mixture and let marinate for a couple of hours, turning and spooning the vodka over to feed them as much as possible