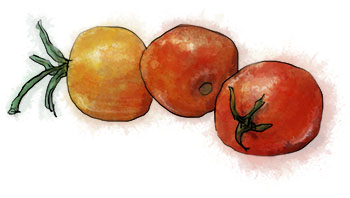 Growing things has, on the whole, been less straightforward than we thought it would be.

It's not simply a case of these things lived and these things didn't. One of the pink plants is growing great guns, the other, in the same sized pot, right next to its brother plant in the same sort of direct sunlight, is dead.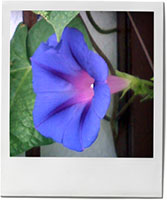 And there's advanced and strange genetic variation. For example, the bean I planted, from a packet of seeds labeled beans. It grew. But it didn't grow beans. Instead, it put forth glorious purple flowers. An email from Jon's mother confirmed it; "Not a bean". But how is that possible? The balcony mystifies me. But amidst the chaos, the tomato plant can be relied upon. Tomatoes just grow. Not, like the jalapeño, so many that we don't know what to do with them, but an abundant amount. Enough to share with friends, but not so many that we're have to stay in all weekend and pick them full time.
This delicious spread is what to make if you have an abundance – through gardening prowess (pats self on back) or Farmer's Market bargain hunting. It's perfect on pizza, on bruschetta, on pasta, along side cold cuts as a relish.
 
Roasted Tomato Preserve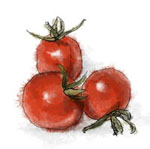 3 cups of cherry tomatoes
2 tbsp olive oil
2 cloves of garlic
2 tsp sugar
salt and pepper
 
Slice the tomatoes in half and arrange in a baking dishSeason with salt, pepper and sugar, and toss in the olive oil
Scatter the garlic alongside
Cover with foil and roast in a low oven – 300ish for an hour
Give everything a stir, take off the foil and turn down the oven a smidge. Roast again for 2 hours
Blend in the processor, store in a jar with a layer of olive oil on top