Back in London, post Christmas family visiting road trip round the country, and with the prospect of being in the same bed for consecutive nights, thoughts turn firstly to drink, and then to New Years Eve and the celebration thereof.
This jelly ticks both boxes.
I love to eat the kind of picky dessert course that extends out from the table to the coffee table, and lasts until the small hours of the morning. A cheese tray – a stilton, a goat cheese, a hard cheddar, some celery in a vase, a silver dish of chocolate truffles, a plate of walnuts, a box of Bendicks bittermints, a bunch or two of black seedless grapes.
At this stage of the evening, it's all about the port – a drink that I first discovered in Oxford, where the various rules and tradition were held in high esteem. Essentially these are they;
Pass the port decanter to the left. Pour a glass for the person on your right, then pass it on. The port should be moving all the time until it is empty. If someone forgets to pass it on, their neighbor is supposed to mutter something about the Bishop of Norwich, which apparently reminds them to do their duty and keep the booze moving. If that hint – albeit a pretty obscure one – doesn't work, apparently the form is to say "He's a terribly good chap, but he always forgets to pass the port" in a loud voice. If this doesn't do the trick, I literally have no idea what happens next.
Why to the left? Well, that's port side on a ship, so maybe the word association helps, or maybe, to the left to keep your right hand free for sword fighting. Anyway, left it is.
These port jellies do not need to be passed. Get one. Keep it. Eat it. Be happy.
Port Jelly (serves 8 – though you can half the recipe for 4)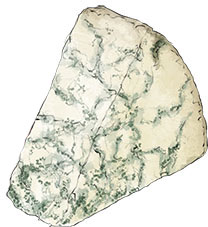 150g sugar
1 pint water
1 stick cinnamon
4 cloves
zest and juice of 1 lemon
11g powdered 
gelatin
450ml ruby port
150 ml red wine
   
Put the water, sugar, lemon zest and juice, cloves and cinnamon stick in a pan and bring to the boil.
Off the heat, sprinkle in the gelatin, whisk and leave to dissolve for 15 mins. Whisk whenever you remember it
Stir in the port and wine, then pour the mixture into port glasses. Leave to set for a couple of hours. Serve with cream