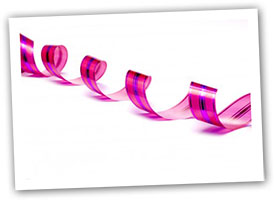 Returning from a choir rehearsal on the subway late last night I discovered quite by chance an amazing fact; my husband is a bit of a celebrity.
The carriage was half empty, comprised mostly of women like me, reading Hunger Games and trying not to weep. But this all changed at 42nd street when a man climbed aboard reading a magazine. At first nothing struck me as out of the ordinary, but gradually recognition took over; I know that cover.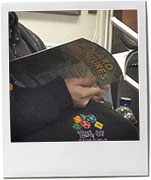 Since it was a fantasy role playing magazine, it seemed unlikely that I recognized it from browsing in a bookstore. And then it hit me: my husband drew it.
Feeling terribly proud, my first reaction was to poke the guy and let him know this fascinating fact, but wiser thoughts prevailed. I decided to sneakily take a photo instead, to bring home and show to Jon, who, like me, had never accidentally come upon the fruits of his hobby before out in the wild so to speak.
"You're famous!" I told him brandishing my phone.
"For a given value of famous," he said. But even so, he looked pretty happy about it.
"I have photographic evidence! This is awesome!"
Then we did a little dance around the kitchen to celebrate.
Adobo pork fillet (serves 4 – 6)
Adobo pork fillet is the kind of thing that you cook when you have advance notice of something to celebrate – enough advance notice to go to the shops at any rate. Fillet slices beautifully into neat rounds, which makes it perfect dinner party fare, while the sprightly spice brings a little fiesta to the mix. It's the kind of dinner that's begging for margaritas and the dulcet tones of Buena Vista Social Club.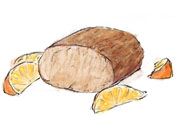 2-3 pork fillets or tenderloins, (about 3 lb total)
2 cloves garlic
2 tsp cumin seeds
2 oranges (and 1 to serve cut into wedges)
1 tbsp fresh oregano
2 tbsp olive oil
3 tbsp light brown sugar
Salt and pepper
 
Rinse and dry the pork fillets and place in a dish
Grate the garlic and orange zest over it, add the orange juice, the cumin, oregano, sugar and olive oil. Let the pork marinate in the fridge for a couple of hours (overnight is great)
Preheat the oven to 400f
Arrange the pork in a roasting tin so that they are not touching each other, pour over the marinade, and season well
Roast for 20 – 25 mins, until the juices run clear. Let the meat rest under tented foil for 10 mins. Slice and serve with the pan juices and fresh orange wedges
Serve with a green salad with a dressing made from a squeeze of orange and some olive oil and salt, and some white rice with lots of fresh cilantro
If You Can Make That You Can Make This
Try making Herbed pork tenderloins with lemon
Or use a dash of sesame oil, some honey, soy and orange juice as the marinade to go in a more Asian direction
Take advantage of the beautiful weather and BBQ – Â cut the pork down the middle, but not all the way, then press to open it up like a book. Cook on the grill, basting with the marinade until the final minutes of cooking (you don't want to eat semi raw marinade)
Or try one of these simple roasting dishes