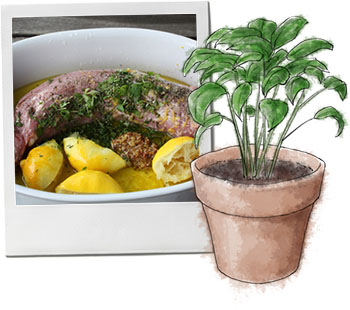 I have recently been introduced to the heady mixture of drama, romance, hopefulness and sheer desperation that is the missed connections section of the Craigslist website.
This week, one of my favorites:
To Women of New York
Thank you. For being so amazingly beautiful. Whether you were born here, elsewhere, just visiting, only work here, whatever. You still count. I take my position in Union Square park & on a daily basis am blown away with how fortunate I am to be around such perfection.
Anonymous Union Square Park bench-sitter, you're welcome. I do my best.
And this one caught my eye:
In Trader Joes
I am in love with the way you walk. First saw you near the yogurts and tried to get near you but baskets and carts found their way between. I walked past you in the frozen section and you picked up non-meat burgers or some sort…then I passed and I could feel your eyes follow me for about two and a half seconds. Got into line, realized I forgot some milk and by the time I got back into line you were forever ahead. I watched you as you made quick friends with the cashier and you had a dark sweater over your shoulder the entire time. Here's to hoping you're out there.
It's the details that makes this so compelling. If only our man hadn't forgotten to pick up milk, he could have spoken to her in the line, for example. And our mystery woman is buying yogurt and non-meat burgers. It's a very particular kind of New York shopping basket that evokes a very particular kind of New Yorker. I wonder if she wrote back. Do people Ever write back?
It's interesting to think, at about the same time that I was in choosing between sweet potato and ordinary kettle chips (sweet potato, every time. I don't know why I bother with internal debate) that this drama was going on in the aisles around me.
"Supermarket romance is nothing new" sighed James. "Remember the whole baguette in your basket = single and available urban myth thing? I pick up guys in Trader Joes the whole time. Looking at them in the check outline is better than 20 questions – you really see who they are. Shopping for two? Not a promising start. Dog or cat food? Red Flag – allergies. Are they vegetarian? Do they like tofu? Do they intend to cook at all, or are they going to exist on energy bars and almonds?"
Since I use the supermarket for shopping rather than for trolling for dates, I only recently discovered the joy of Trader Joes. I'd been once before when we first moved to New York, and was driven out by the insane lines that caused me to abandon my basket and run the hell away. It wasn't quite as bad as Ikea on a Saturday morning, but it was in the same ballpark. But factors conspired to bring me back through the doors:
A branch opened in Chelsea. It's not as busy. (Hmm. Probably shouldn't have mentioned that.)
Carole made me some grilled mini peppers. They were delicious. I couldn't find them anywhere. Trader Joes sells these mini peppers.
And my friends were on to my "You're going to TJ's?" "Yeah." "Could you possibly pick me up some pizza dough and goat cheese while you're there? Oh, and maybe some sweet potato chips? …" routine.
So I bought the pork tenderloin at Trader Joes in the morning. I marinaded it in lemon juice, olive oil and herbs from the balcony in the afternoon. Jon and I ate it in the evening. It was good. So good in fact, that the following day, I went back to Trader Joes. Bought another pork fillet, marinated it and cooked it when Ken and Carrie came for dinner.
It's kinda an elegant dish, I think – not raw and marinating, I concede, where it looks like, well, you can make up your own minds on that one – but cooked and sliced into little disks, it becomes perfectly portioned out dinner party worthy food.
Pork Loin with Lemon and Herbs
1 pork tenderloin – about 1lb for 2 – 3 people

1 lemon
1/2 cup of olive oil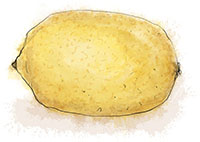 1/4 cup of white wine or vermouth
1 tsp wholegrain mustard

tbsp chopped fresh parsley
tbsp chopped fresh basil
tbsp chopped fresh chives
salt and pepper
Season the pork and place in a baking dish
Pour over the marinade ingredients
Leave for 3 hours, (preferably for longer – overnight), turning the pork occasionally so that it gets an even coating of marinade (you could also do this in a zip lock bag)
Preheat the oven to 350F and preheat a griddle pan until it's steaming hot – about 5 mins (or the grill if you're BBQing)
Cook the pork for about 2 mins per side (lay it flat on the griddle and don't touch it and you'll get nice charred grill marks)
Return the pork to the marinade in the oven dish. Turn it around to get it coated
Put the dish in the oven and let it cook for 20-25 mins (depending on the thickness of the meat and how much griddling time it had – check after 15 to see how it's going). The internal temperature should be 137F at the thickest point. It may still look a bit pink. That's fine
Rest covered in foil for 5 mins before carving
Serve with a green salad and boiled new potatoes.
If You Can Make That You Can Make This
Experiment with the herbs – fresh mint and chives,
Or rosemary red wine and garlic
Use a dash of sesame oil, some honey, soy and orange juice as the marinade
Cut the pork down the middle, but not all the way, then press to open it up like a book. Cook on the grill, basting with the marinade
Or try one of these roasting dishes