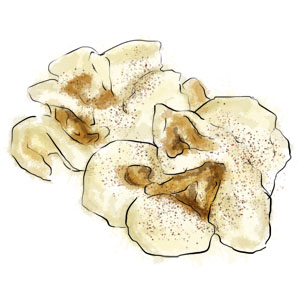 Election day, and Facebook is a hotbed of political intrigue and opinion.
Of course, here in NYC, most of my friends have moments of irritation with the people they went to school with back in Texas or Florida or Idaho, who are still not absolutely convinced that Obama isn't Kenyan, or who think getting a tax break for themselves is more important than keeping women in control of their own reproductive health, or enabling people in committed couples to be married to one another.
Unfriending is occurring. Things are serious.
And so, to restore a little local political balance, here's a status update from a Democrat friend of mine that proves that stereotypes on the left are just as prevalent:
"Ha! I just ran over a Mitt Romney sign in my Prius."
Nothing more to do now than wait with baited breath (and a glass or two of wine), to see how the result unfolds. And make popcorn, of course.
Ingredients (enough for 4 people)
½ cup of popcorn kernels
3 tbsp vegetable oil
2 tsp salt
2 tsp brown sugar
1 tbsp chopped fresh rosemary
1 tsp paprika
3 tbsp unsalted butter
   
Tip the kernels into a pan, pour in the oil and half the salt (1tsp)
Cover the pan with foil – use serious heavy foil or do a double layer -  to make a lid and cut a few holes for the steam to escape
Hold the pan above the heat so that it gently cooks the kernels (about 3 minutes.)
(or make some plain microwave pop corn or buy a bag of ready popped plain pop corn)
Put the butter and sugar in a small pan and heat until the butter is melted and all the grains of sugar have dissolved to a light caramel
Add the remaining salt (1tsp), the rosemary and the paprika and pour over the popcorn, stirring well.