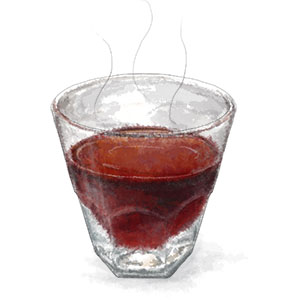 "I was supposed to be singing a concert," said my friend and choir colleague Theresa, "then I got an email with the header: Cancelled, due to infidelity."
It was a bit of a blow, since she'd been looking forward to putting on a fancy dress and busting out an alto solo or two.
"It turns out that the conductor had been having an affair with one of the sopranos in the choir, his wife had found out, and, just like that, nobody's in much of a Handel mood."
Things like this happen in choirs, where drama runs high at the best of times. Advent brings with it its own set of challenges:  we all spend more hours together for starters – extra rehearsals, long services, concerts with musicians taking up all the space on stage, too much heating, too little heating, no time for lunch, someone ate garlic for lunch …
People in choirs do not necessarily have thick skin. Christmas is like 8 hours of sun exposure with no total block.
A bass friend of mine quit his church job last year over a perceived slight – someone might have thought his snowman bow tie was inappropriate sticking out from under his cassock and may well have "looked at it askance".
And the whole Who Gets Which Solo issue can lead sopranos to drink.
When they do, this is a good idea.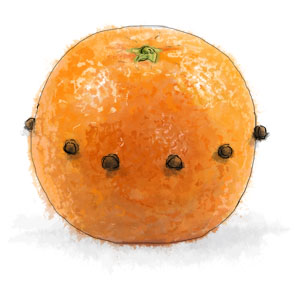 I came across this drink at a Christmas party a few years ago, when a friend used some cooking port to pep up some mulled wine and another guest said it reminded him of his grandmother's favorite winter tipple.
Apparently she was wont to drink one or two on a Sunday evening after evensong, then play the piano and sing rude words to popular hymns.
When I made and drank this, that's exactly what I felt like doing.

Makes 6 glasses
½ bottle of port
½ cup of orange juice
1 orange studded with 12 cloves
1 cinnamon stick 
 
Put the orange into a medium oven for 15 minutes to roast
Pour the port and the orange juice into a pan
Heat gently with the clove-studded orange and the cinnamon stick until steaming but not boiling