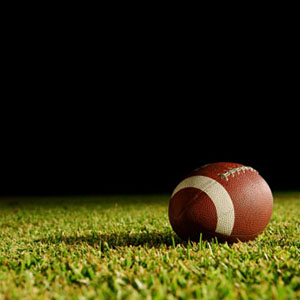 A few years ago I won a competition (and a bunch of really nice egg-shaped Denby dishes), for this snack. It was actually the first time I made food for a Superbowl party, and I was anxious to get things authentically, respectfully correct. I turned to Google to gin up on the basics. Wings. Ribs. Pizza. Dip. Chili. Fried things with cheese. And pizza wonton bites just popped into my head.
I am beyond proud of this recipe, which brings you all the flavors of pizza in one deep-fried-tasting package, which is in fact baked in the oven for less danger and smelling-out-the-house potential.
Here's how it works:
You buy a couple of packets of wonton wrappers, a jar of marinara sauce and some mozzarella.  You fill the wontons with tomato sauce and cheese (and anything else you like the sound of), dibble the edges with egg wash, brush with vegetable oil and bake.
And there you have it, Italian Chinese fusion prepared by a Brit in honor of a National Sporting Event we celebrate by Eating. Does it get more American than that?
Pizza Wonton Bites (serves 8)
30 wonton wrappers (I'm guesstimating 3 or 4 per person)
2 Â large balls of mozzarella cheese
8 – 10 tbsp marinara sauce (shop bought is fine)
30 small slices of salami
1 egg
Vegetable oil
 
Preheat the oven to 400
Spoon a blob of marinara sauce into the middle of the wonton
Top with a cube of cheese and a slice of salami
Crack the egg, and give it a quick whisk. Use a pastry brush (or your fingers) to dab a layer of egg around the edges of the wonton wrapper, then fold over into a triangle (try to seal out air pockets)
Repeat for the rest of the wontons. If you're making these in advance, cover with plastic wrap and refridgerate or freeze.
Brush both sides of each wonton with vegetable oil and place on a baking tray
Bake for about 10  minutes until the parcels are golden and crispy – keep an eye on them – I bought a packet of wontons recently that took 17 mins to cook up, and conversely, a different packet took 8. It depends on the wonton and the reliable-ness of your oven.
These can be made in advance and warmed through in a low oven to re-heat.
Season with salt and pepper and serve