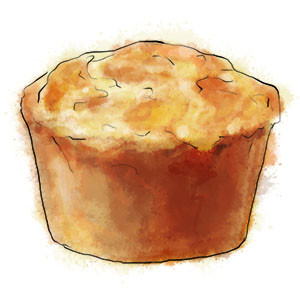 Much has been written about the Thanksgiving meal, which easily piled up to feel overwhelming and daunting, but really doesn't need to. Butter and season a bird. Put it in the oven on a bed of onions. After an hour or so, pour in a couple of cups of white wine. Make some mashed potatoes. Tear up some bread, add onions apples and stock. Bake. Boil some green beans.
And that's fine and plenty, but what makes Thanksgiving really special is the extra – the one or maybe even two things that we seriously do not need. Some homemade cranberry sauce. A bowl of bacon roasted sprouts or glazed carrots. Mash and Sweet potato mash. A good rule of thumb is to pick one or two and then be done.
This is my pitch for the extra thing.

Last year my in-laws were in town for Thanksgiving. I packed everyone off to watch the parade, while I stuffed and rolled a turkey breast, boiled and mashed sweet potatoes (which reheat easily, better than regular potatoes) and topped and tailed the beans. I wanted to give them as traditional a Thanksgiving as I could, but let's not forget my audience here; no matter how cultured, well travelled and open to new experience, my in-laws come from Scottish Quaker stock, and New York was already being a bit of a culture shock. Marshmallows were out, jello salad was a non starter. So to differentiate this meal from a regular roast, or a Christmas Dinner with no roast potatoes, I made corn muffins. Not cornbread muffins, corn muffins – with sweetcorn kernels.
They could not have been simpler to put together, and they were so delicious, I immediately made them the following weekend, to have with some pumpkin soup. They also made for an insanely good breakfast on Black Friday (with cranberry sauce). They are non-negotiably on my menu again this year.
Thank you Martha