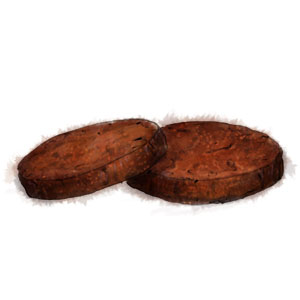 Spring arrives intermittently, it seems. One moment it's all daffodils and salad, the next, snow warnings and pork chili and corn bread and Jon "borrowing" the scarf he gave me for Christmas because it's a Boy Color.
This is when the Cape Weather App really comes into its own.
A few years ago, I bought a cape. And I love it. It makes me feel like fashion Batman. Capes are great. You can swirl in them. You can Be Mysterious. Nothing not to love about a cape. Problem is, there are about 5 days a year when it's the right weather to wear one, and often, you don't know that this was one of the Cape Days until you're out in the world thinking, hmm, it's a bit too cold for my little jacket, too hot for my coat OMG, Cape Weather. But by this time, you're already at the subway, slightly late for work, so it's too late.
So Jon built me an app for that.
The apps only purpose is to tell me in the morning whether today is Cape Weather, as defined by a previously agreed upon and tested set of numerical boundaries. It is awesome.
And so, in continuing gratitude, I baked cookies.
Spiced Chocolate Shortbreads (makes about 30 cookies)
These are the kind of cookies that can live in your freezer, ready to be sliced and baked at a moment's notice. It's how Martha Stewart probably feels most of the time.
1 ½ cups flour
¾ cup coco powder (not hot chocolate powder, real coco powder)
1 tsp cinnamon
½ tsp ginger
½ tsp paprika (or cayenne if you prefer)
pinch of salt
pinch of black pepper (about 1/2 tsp)
1 cup sugar
1 ½ sticks of butter at room temperature
1 tsp espresso coffee (or vanilla extract)
1 egg
 
Make sure the butter is at room temperature, then add the sugar and mix until fluffy, then mix in the egg and the espresso
Sift together the flour, coco, cinnamon, ginger, paprika, salt and pepper in a bowl, then add the dry mixture tbsp. by tbsp. into the butter mixture until combined
Divide the dough in half so that it is easier to manage, then roll each lump into a fat sausage. Wrap the logs of dough in wax paper, then freeze for at least 2 hours, or up to a month or so
Pre heat the oven to 375f
Let the cookies sit on the counter for a few minutes until you can slice them without them sharding and breaking. Slice the dough into fat cookies. Place on a baking sheet lined with parchment and bake for 8 – 10 mins – keep an eye on them. It's hard to tell if they are burning because the dough is so dark. Plus, they firm up when they cool.
Cool for a few minutes on a rack, and eat warm with ice cream as dessert, or anytime with a cup of coffee.