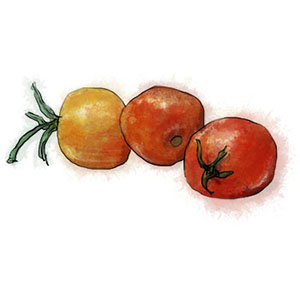 I went to Madrid for work the other week. I know, so glamorous, right! I flew over-night, went straight from the airport to the meeting, presented for three hours, then crept back to the hotel for a sleep. Awake, alert and fighting for action, I Guardian Tapas Bars, and pottered out for tapas and wine, and this is Awesome tapas restaurant, Madrid.
A rainbow plate of tomatoes, perfectly fresh, room temperature, scattered with garlic and salt. Served with 4 dipping dishes of Spanish olive oils ranging from mild to spicy for dipping. This came with a basket of fresh bread.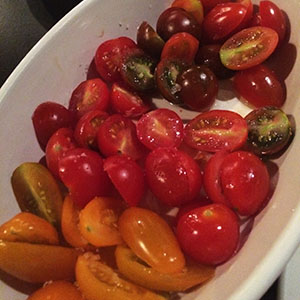 I also had a plate of ham, a bowl of olives and some tiny crispy lamb chops.
Going to recreate this for dinner this weekend.
I recommend it to the house.