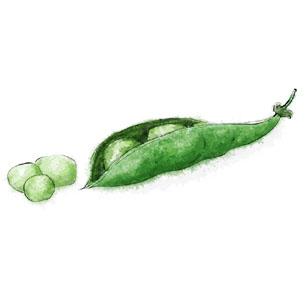 Fresh Peas are one of the great treats of the Summer. When I was a kid, they never made it as far as risotto, my Mum, my sister and I would sit on the patio swing slitting the pods open with one fingers, picking out the precious sweet peas, and devouring them.
Now, as an adult, I have enough self control to save some peas for risotto … nope. That's a lie. I just buy more peas.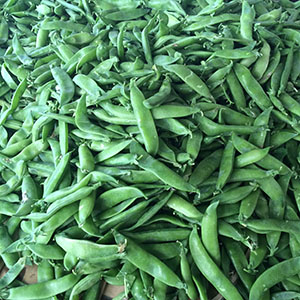 I pretty much have no patience. And that's as true for peas as it is for life. I finish the last page of a magazine and am immediately bored, hate waiting for my nails to dry, when I finish the internet and there are no more cats to delight me etc etc. But when it comes to risotto, which I know some people have zero time for, I am fine. I love a bit of slight stirring, especially if I can put on a podcast. Glass of wine in hand. Happy as a clam.
Ingredients (serves 2)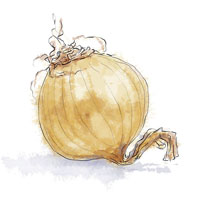 1 cup of rice
3 cups of chicken stock
3/4 cup of vermouth
1 medium onion
½ cup of Parmesan cheese (grated)
2 cups of fresh peas
zest of 1/2 lemon
2 ½ tbsp butter
1 tbsp olive oil
Salt and pepper
 
 
Dice the onion finely and fry in 1tbsp of olive oil and ½ tbsp of butter on a low heat until it has softened. Season well.
While the onion is cooking, blend half the peas with a glug of olive oil in a processor.
Pour / re-hydrate the stock into a pan and keep warm
Once the onion is cooked, pour in the cup of rice and toss in the oil to coat
Add the glass of vermouth (or white wine) and bubble so that the alcohol burns off
Add the stock one ladle-ful at a time, stirring constantly. Keep the heat fairly gentle, you want the stock to seep into the rice, rather than boil away into thin air.
Check the rice and keep stirring the risotto – you want it to have a bit of bite, bit not to taste chalky. It might take 20 minutes. You may not need all the stock, or, conversely, you may need to keep going with water until the rice is cooked – the texture should be fairly liquid – somewhere between a fork and a spoon
Stir in the fresh peas, the ground peas, the Parmesan cheese and the butter, then take off the heat, cover and let rest for 2 minutes (this makes a big difference to the texture)
Serve with a grating of fresh lemon zest a drizzle of olive oil, and a grinding of black pepper (more parmesan, or a dollup of ricotta is also good!)
If You Can Make That You Can Make This
Add a few drop of basil oil to the top of the finished risotto
Make this with frozen peas – use about 150 g. Cook half the pas in the stock until tender, then process until smooth. Add the puree along with the rest of the peas at the end of the cooking time
Add a dollup of goat cheese on top of the finished risotto
Add chunks of cooked lobster and a squeeze of lemon, and only add half the Parmesan
Serve alongside a salmon steak
Stir in some cooked asparagus tips with the peas
Or try one of these risottos