"The best thing I can think about going back to school is …" said the child on the 6 train with a dramatic pause, "nothing."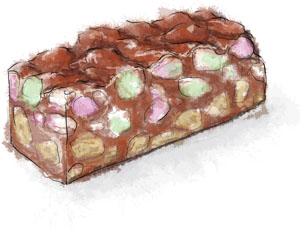 Whether you like it or not, there's a distinct New Year feeling in the air, a slight chill to the breeze that whispers to our secret desire to buy a new pencil case, and start a fresh note book. In my case, the back to school spirit most usually manifests in an urge to buy slightly preppy and not very practical clothing; plum-colored tweed capes, for example, or cream suede peep toe platform Oxford booties.
I'm not the only one on a cometh the autumn cometh the sartorial reinvention drive; across the road from my apartment Pants Man has made a radical shift; from the usual tight-y white-ys that he strips down to every night upon coming home from work, to white with a red waist-band.
Having some kind of naked neighbor is a New York cliché because it happens to be true.
Some female graduate students have moved in across the air space from my friend J, in time for the new term at Columbia. He said hello to them in the lobby, and watched them unpacking in their living room through his kitchen window as he was waiting for the toaster to pop. One took off her jumper. Nothing curious about that. Moving can be hot work. Then the other took off her tank top. And in the time it took to toast a slice of cinnamon bread, they were naked, buttocks pressed up against the window – which, FYI, in a pre-war building is not necessarily advisable – and getting exceedingly personal. Had J not been gay, he might have considered this a decorative addition to the neighborhood. As it is, he vowed to get curtains,
Some embrace change; others have change thrust upon them, as it were.
Rocky Road bars
These no-bake bars are simple to make, can be almost endlessly varied according to what you hav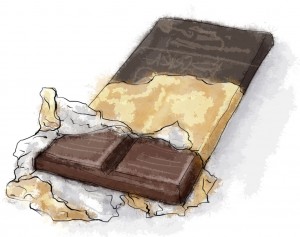 e in the cupboard at the time, and perk up a lunch box considerably.
12 oz chocolate (about 3 bars)
3 tbsp golden syrup
1 stick of butter
1 cup of cookie crumbs – I like digestives, but you can use whatever you like
1 cup of mini marshmallows – if you can only get big ones chop them up
1/2 cup of chopped Brazil nuts chopped
10 inch square baking tray – don't get hung up on this – anything close will do, or you could use individual cupcake cases
Melt the butter, chocolate and syrup over a pan of boiling water (or in the microwave)
Mix in the cookie crumbs, the mini marshmallows and the Brazil nuts
Pour into a tray or dollup into cup cake cases
Refrigerate until set – depending on the depth of the tray you could be ready to eat in an hour or two
Allow the tray to come to room temperature for 10 minutes before slicing with a sharp knife dipped in hot water
If You Can Make That You Can Make This:
Swap the chopped Brazil nuts for trail mix
Vary the flavor of the cookies – try chocolate chip or white chocolate chip
Use milk or white chocolate instead of dark
Add dried cranberries
Swap out the cookies for cereal,
Or some crushed salted pretzels,
Add a tin of drained mandarin orange slices
Try adding a handful of peanuts and a couple of tbsp of peanut butter