It was my birthday this weekend, and I celebrated with duck and pancakes with a side order of good friends down in Chinatown followed by champagne and cheesecake at home.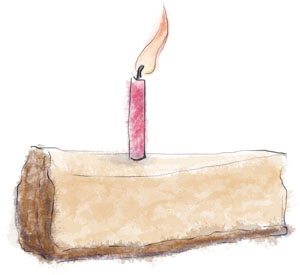 Now don't get me wrong, I love cake cake, and I'm happy to eat it whenever the occasion arises, but when I get to call the shots, cheesecake is my celebratory mouthful of choice.
This no bake version of cheesecake is pretty easy to put together – especially if you have a mixer – more assembly than cooking really. It's not exactly the cheesecake of my childhood – I remember ones at Methodist Church parties with mandarin orange toppings and dense digestive bases – and it's not exactly the cheesecake that I go out to eat in New York – baked, vanilla, Katz if I'm choosing, Carnegie Deli if Jon's choosing – but, poised somewhere between: like me,  I suppose.
For the Cheesecake
1 cup of crushed graham crackers
¼ cup of chopped toasted pecans
¾ stick of very soft butter
1 and ½ packs of cream cheese (each pack is 8oz)

3/4 pint of heavy cream (whipping cream)
2 tbsp of sugar

Vanilla
1 tsp fresh lemon juice
1 tsp cinnamon
1/2 cup of confectioner's (icing) sugar

For the toffee apple sauce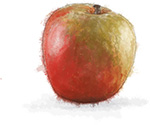 2 apples, peeled, cored and diced
3 tbsp butter
4 tbsp sugar
½ cup of cream
Crush the graham crackers with the pecans and mix with the soft butter and 2 tbsp of sugar
Press into the base of an 8 inch spring form tin, going a little bit up the sides to make a good nest for the filling
Whip the cream to soft peaks and set aside
Mix the cream cheese, ½ tsp of lemon juice, 1 tsp of cinnamon, 1/2 cup of icing sugar and the seeds from a whole vanilla pod (or you could use 1tsp of good quality extract) until soft
Stir the cream into the cream cheese mixture
Pour onto the crumb base and put in the fridge for 2 hours or overnight
Meanwhile:
Fry the apples in 1 tbsp of the butter and 1tbsp of the sugar until they are soft and starting to caramelize (about 5 mins)
Add the rest of the butter and the sugar and cook until the caramel is deep brown (another 5 mins)
Pour in the cream
The caramel with seize up, but don't worry, keep stirring and it will melt again forming a thick sauce
This sauce is best served warm – you can make it in advance and re-heat it, but you might have to add a bit more cream to thin it out.
If you can make that you can make this:
Top with handfuls of fresh raspberries and a dusting of confectioners sugar
Heat up a packet of frozen berries with a couple of tablespoons of sugar (pick out the strawberries – they are disgusting) then pour this hot compote over the cheesecake.
Top with fresh mixed berries – whatever's in season. Redcurrants look particularly beautiful.
Top with a high quality fruit preserve. I just saw Nigella Lawson on the telly do one with a cherry preserve – it looked delicious. I made a chocolate version with cherry preserve and grated white and dark chocolate over the top (a black forest direction).
Replace half the crackers with ginger nut biscuits and add half a teaspoon of cinnamon to the cheesecake batter.