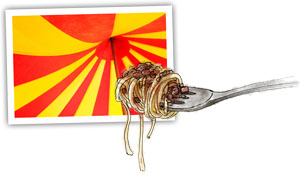 It was a night-in with the latest addition to my Christmas music collection (obsession); Christmas with the Rat Pack. Sinatra, Dean Martin and Sammy Davis jr. really getting into the Christmas spirit (and, from the sound of it, Christmas spirits.)
So there was red wine, and there was my friend John, and there were all the ghosts of Christmas romances past.
"I really liked him. But I knew there was no real future in it. I mean, I worked for a non-profit, he was a juggling twin."
"Yeah. That's an issue."
"And he was really hot. He's a jeans model – did you know that?"
"Are you sure it was him, and not his twin?"
"Ha ha."
We drank our wine contemplatively for a moment. "Silver bells," crooned Dean. "Silver bells!"
"It was fun while it lasted" he said. And without him I'd have never learned to make ragu."

I agree with the juggling twin that ragu is one of the all time great dinners with romantic possibilities.
Whether it's just the two of you a la Lady and the Tramp, or you're feeding a crowd post cinema (or even post circus, I suppose), and you expect to get some one-on-one adulation for your culinary efforts later, Ragu rarely fails.
It's easy on the cook, which reduces the chances of falling into bed with exhaustion. It can sit out of the way in an oven or in a crock pot / slow cooker, getting on with cooking and being no trouble to anyone. It tastes better heated up a day or two after you made it – so it's perfect get ahead cooking, which can be a godsend at Christmas.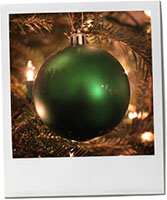 Tagliatelle is quick cooking (and, according to Anna del Conte, the authentic noodle to select). Dinner can be on the table in under 15 minutes from when you get home. Add a bottle or two of red wine, crank up the Sinatra and feel that old school New York vibe.
After all, as Dean Martin reminds us in those immortal lyrics; "it's Christmas time in the city."
Ragu (feeds 6 – with notes on cooking for 2)
1 large onion
1 stick of celery
1 carrot
3 cloves of garlic (1 fat clove for 2)
1 bay leaf
3 cups of pork mince (eyeball it – 3 full cupped hands) for 2 guesstimate about 1 cup
3 cups beef mince (again, eyeball it – 3 full cupped hands) for 2 guesstimate about 1 cup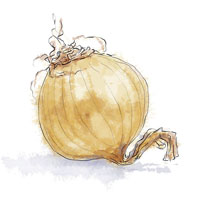 1 bottle of wine (1/2 bottle for 2)
1 small can of tomatoes
1 tsp sugar
1 tbsp butter
1/2 tsp dried thyme or 1 tsp fresh thyme
Olive oil
Salt and pepper
Tagliatelle
Parmesan cheese for grating
Dice the onion and fry gently in about 1 tbsp olive oil and 1 tbsp butter to soften
Dice the celery and the carrot and add to the pan. Cook for about five mins until starting to soften (keep the heat low so that the onion doesn't burn)
Grate in the garlic
Add the meat and stir with a fork to brown and break up a bit. Season well.
Add the tomatoes, the sugar (brings out the tomato-y-ness of the tomatoes), the wine and the bay leaf, put the lid half on, then simmer on a low heat for 2 hours (or put in the oven at around 180 / 200ish for an afternoon)
The sauce should be rich and thick. It can now sit in the fridge for a few days and be re-heated when needed (about 10 mins on the stove top).
Cook some tagliatelle according to the packet instructions (I usually reduce the cooking time by 1 minute to keep the pasta al dente
Stir the sauce through and eat, with parmesan to grate over