Onion + spices + chicken + lentils + can of beans + liquid = chicken stew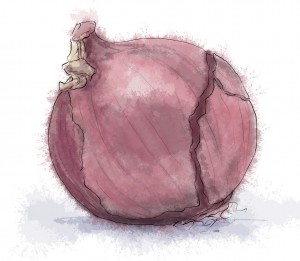 Stew is simply meat cooked for a long time in some sort of flavored liquid.
Chicken stew is about the easiest and most adaptable stew you can make because the meat doesn't take long to cook, and it's great at taking on different flavors, making it simple to create lots of different dishes from one basic recipe.
Here's what we're going to do:
Create a base of flavor: Dice up an onion and cook it in some oil for five minutes to soften it. Add some garlic and some spices.
Add chopped chicken pieces.
Thicken the stew: Pour over some dried lentils, and tumble in a can of pulses that have been drained but not rinsed (I do this in the can to retain some more of the gloop, rather than in a sieve).
Create the sauce: Cover with some form of liquid and cook gently either in a pan on the stove or in the oven for about 40 minutes – through if it makes life easier to have it sitting quietly bubbling away to itself and making the kitchen smell delicious, then in will only get better with time.

My recipes feed 4 hungry people. To feed 6 or even 8 people, I just add more chicken and lentils (a handful per person). For more than 8 I'd start adding more beans, onions and flavorings too.
A note on chicken: you can use meat left on the bone for extra flavor though less daintiness or, you could use chicken breasts if you prefer white meat. In which case, plan on adding more oil and cooking for longer to get them to stay moist, or marinate them in lemon juice and a tablespoon of yoghurt overnight in the fridge (tip the marinade into the stew with the chicken – it all adds to the flavor).
And if you can make that, you can make this:
What would you like to make?