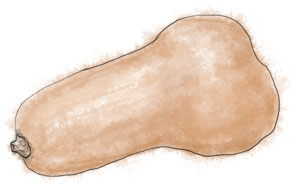 Butternut squash is my favorite vegetable bar none. I know that I picked the restaurant that was the scene of my engagement because it had something with butternut squash on the menu – though after Jonathan decided after many years of dating to make an honest woman of me I was so surprised I have no memory at all of what I actually ate.
It's also the only food to have literally put me to bed. A bowl of roasted squash soup with a drizzle of maple syrup knocked me out for the afternoon when I ate it for brunch with Jon a few weeks ago. That said, brunch followed by an afternoon in bed is not necessarily a bad thing …
Ingredients (serves 2)
This pasta dish is elegant, sweet and tangy and creamy all at once.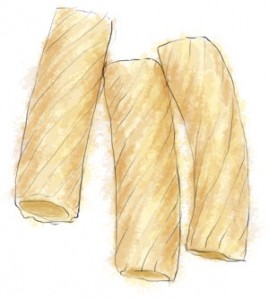 Rigatoni (about 200g)
½ butternut squash peeled and cubed into a 2cm dice
3 tbsp crumbled feta cheese
3 tbsp cream
2 sage leaves
1 tbsp butter
2 tbsp chopped pecans
1tbsp parmesan cheese (grated)
2 handfuls of arugula (rocket)
Salt and pepper
Preheat the oven to 450
Toss the squash cubes with olive oil salt and pepper then roast for 15 minutes until soft and caramelized
Meanwhile bring a pan of water to the boil, salt liberally and add the rigatoni
Boil for 1 minute less than the packet instructions so that it is al dente
Drain the pasta but not too well – the starchy water will help the sauce
In the hot pasta pan, melt the butter and add the sage leaves. Sizzle for a minute to release the flavors
Add the roasted squash, the feta and the cream then add the pasta and stir to combine
Season well
Stir a handful of rocket into each portion – the heat will make it start to wilt just a little
Serve with chopped pecans and parmesan cheese scattered on top
If you have a blender and the inclination, you could puree half of the roasted squash and stir it into the cream as a sauce, leaving the other half to be scattered whole into the rigatoni.
This recipe originally appeared along with a healthy lack of experimental jazz.