I cut this tart into squares to serve with drinks, but you could make six small individual tarts by using a glass as a template.
Ingredients (feeds 4 as a main course with a salad, 6 with drinks or as a starter)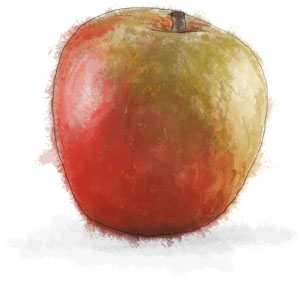 1 sheet of defrosted puff pastry
1 tbsp apple sauce

1 tbsp English mustard
1 cup grated cheddar cheese
Salt and pepper
Pre-heat the oven to 450
Lay the pastry sheet onto some parchment and roll out to get rid of the creases. Score a border around the edge and prick the pastry in the middle with a fork.
Mix the mustard with the apple sauce and spread over the pastry (inside the border)
Sprinkle over the cheese and season with salt and pepper
Pick up the parchment with the pastry on it and slide it onto a tray
Bake for 20 minutes. If your oven is a bit old and unreliable, like mine, turn the tart around half way through cooking in case one bit of oven is hotter than another and the tart cooks unevenly (i.e. one part raw, one part ash, as in my oven)
This originally appeared along with a hot apple martini as the perfect fall treat.