Godson Arthur turned seven this week and hosted a fantastic medieval themed party at the local scout hut attired in a sequined tabard with a shield, helmet and sword. One of his cousins came as a dragon.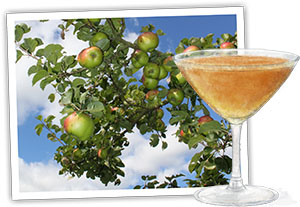 Jon, looking over the photos later, remarked that they seemed very Gulliver's Travels, with hoards of tiny knights pinning down various uncles, dads, cousins and Sarah's boyfriend Matt who stands at least 6'2″, to the grass with plastic swords.
In addition to a spot of light jousting and a cake in the shape of a castle with plastic knights stuck into the chocolate icing, the children were entertained by Mr Tickle – basically cat nip for the under 10 set – who performed magic tricks, juggled, spun plates, told jokes and made sweets appear in a covered cake tin with a tap of his wobbly wand.
"Riding a unicycle is only really dangerous if you wear a blindfold, so …"
"Wear a blindfold!" yelled a knowing voice in the crowd.
"You wouldn't want me to ride the unicycle blindfolded would you children?"
"Yes!" they bellowed.
"But that would be very dangerous, and you wouldn't want me to fall off would you?"
"Yes!" they cried.
It was a thoroughly medieval moment that made my mind turn inexorably to drink.
Hot Apple Martini
I first experienced the combination of hot apple juice and vodka at a party for a magazine that I was writing for in Warsaw one cold autumnal night. It was made with the local spirit of choice, Zubrowka, which is a type of vodka with a blade of grass in it which gives the alcohol a slight vanilla/herbal flavor. This vanilla-ness hinted towards a taste memory from childhood of McDonald's apple pie filling – very much to be desired. So I amped up the vanilla with some vanilla vodka and have never looked back. Sometimes I take the apple pie idea further by adding squirt of whipped cream to the top and a light dusting of cinnamon.
(Per glass)
1 part vanilla vodka
3 parts apple juice
1 stick of cinnamon
(Whipped cream and cinnamon powder – optional)
Heat the apple juice with the cinnamon stick until steaming hot (you can use a microwave if you have one)
Pour in the vanilla vodka and top with whipped cream and cinnamon if using
With the apples, that traditional British pairing; cheddar cheese. Of course you could simply eat crumbled lumps of cheddar as they are, or on crackers, but if the idea of hot melting cheesy pastry appeals to you, then this is a low fuss high reward option.
Cheddar Cheese Apple Tart
I cut this tart into squares to serve with drinks, but you could make six small individual tarts by using a glass as a template.
Ingredients (feeds 4 as a main course with a salad, 6 with drinks or as a starter)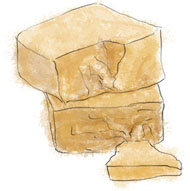 1 sheet of defrosted puff pastry
1 tbsp apple sauce

1 tbsp English mustard
1 cup grated cheddar cheese
Salt and pepper
Pre-heat the oven to 450
Lay the pastry sheet onto some parchment and roll out to get rid of the creases. Score a border around the edge and prick the pastry in the middle with a fork.
Mix the mustard with the apple sauce and spread over the pastry (inside the border)
Sprinkle over the cheese and season with salt and pepper
Pick up the parchment with the pastry on it and slide it onto a tray
Bake for 20 minutes. If your oven is a bit old and unreliable, like mine, turn the tart around half way through cooking in case one bit of oven is hotter than another and the tart cooks unevenly (i.e. one part raw, one part ash, as in my oven)