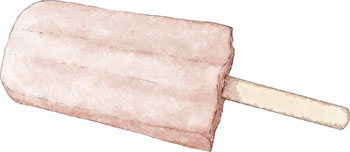 "It was in the middle of yoga when I started to notice the guy next to me," said my friend Sara as we sat in Washington Square Park watching grown men who ought to have known better playing some kind of competitive sport involving flicking small bean bags from foot to foot in time to rap beats.
"We were doing the downward dog, which is a pretty stable kinda position and he was swaying from side to side. So then I started to pay attention to him, and he saw me looking at him and the next time we were back in downward dog he leans over even more and starts to whisper to me."
This is not usual yoga etiquette, especially in New York, a city where it's acceptable to commute ten stops on the subway with your head pressed under someone's arm pit as long as neither of you makes eye contact.
"He said to me "you're looking at my drink?" I hadn't been, I'd been looking at him, but now that he mentioned it I saw he had an ice tea in a plastic cup. "It's an Arnold Palmer" he said. "It's ice tea and lemonade." Then he leaned towards me like the Tower of Pisa and winked, "And I added a bit of gin for luck." Then he went back to his yoga. It was literally The Worst."
That's Upper Eastside living for you.
It was the second time in as many weeks that someone had brought Arnold Palmers to my attention.
I'm British and I drink my tea hot, with a splash of milk, no messing around. Seriously. Do Not Mess With my Tea. But when Wendy started extolling its virtues (cool, delicious, lightly caffeinated) as we sat in a coffee shop in Southampton on a baking hot summers' day I had to admit, I was tempted. The fact that we also saw Whitney Port in the coffee shop and the fact that she also may well have been drinking an Arnold Palmer was further proof that it was a drink that I needed to try.
It converted me in a single sip to iced tea.
And the gin version was pretty damn good too.
So flush with my success and adventurousness, I put my new popsicle molds to work and made Arnold Palmer ice lollies, which I can recommend without hesitation – especially dipped into a shot of gin as you lick along.
Arnold Palmer (per glass)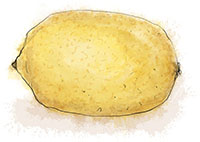 ½ glass non-fizzy lemonade
½ glass iced tea (I like Earl Grey)
1 shot of gin (optional)
Serve over lots of ice, sweeten to taste
Arnold Palmer Popsicles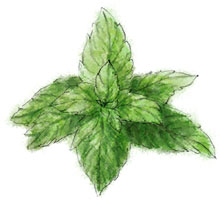 My molds take 1 pint of liquid and make 8 popsicles
½ pint lemonade
½ pint iced tea (slightly sweetened)
Handful of mint leaves
Shots of cold gin
Make the Arnold Palmer and fill the molds about ¼ full
Thinly slice the mint (or use tiny mint leaves if you can find them)
Scatter a few over the liquid and freeze until semi-hard (25 mins)
Repeat the process until the molds are full (so the mint is inside the ice pop, not just floating to the top)
Serve with a  shot of gin to dip the popsicle into while eating