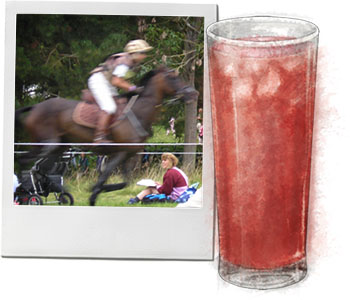 A few years ago my friend Hector, famous for his hospitality, invited Jon and I to join him on a rug at the Blenheim Horse Trials. This is not something we usually do. Questions flooded into our minds; what is a horse trial, for example?
(Ok, so it wasn't exactly a flood of questions – more like one question in fact.)
So we sat on a rug in a field in Oxfordshire, and watched horses leaping over things and galloping around things and bucking their riders into the water jump. And then we had a picnic.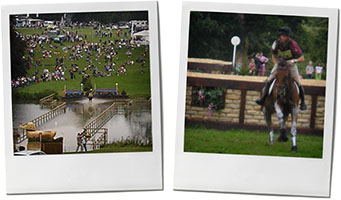 There was bread and cheese and grapes and apples, and lots and lots of sloe gin and tonics, and the star of the show, a whole roasted ham considerably larger than the average baby, ready to carve into thick tranches. There was also a jar of Coleman's English Mustard. It was a sublime picnic.
Sloe Gin and tonics
Sloe gin is traditionally made by picking sloe berries, tipping them into a vat of gin and waiting until the gin turns pink and takes on a slightly fruity flavor. It makes the prettiest pink gin and tonic imaginable.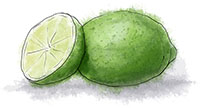 1 measure of sloe gin
3 – 4 measures of tonic water
Ice cubes
Lime
Slice the lime into quarters and run the sut side around the rim of the glass. Squeeze the juice into the glass and drop in the lime
Add the ice, the sloe gin and the tonic
Sausage rolls (serves 6 – 8 as part of a picnic)
1lb sausage meat – this really is the star of the recipe, so it's worth going to a butcher and getting something good
2 tsp Worcestershire sauce
1 tsp dried thyme
1 packet of puff pastry (I use Pepperidge Farm on Ina Garten's recommendation and it's delicious)
1 egg
Salt and pepper
Defrost the puff pastry on the counter for half and hour or in the fridge over night it should be pliable but stil cold)
Pre-heat the oven to 400f
Roll the pastry out into a rectangle, then slice lengthwise into two long rectangles
Mix the sausage meat with the thyme and Worcestershire sauce
Spoon in a line down the middle of the pastry rectangles, brush with a little of the egg beaten with a tsp of water to make egg wash, then fold over to seal in the sausage
Chill for 15 minutes in the fridge
Slice the rolls across to make small sausage rolls (about 8 per roll)
Arrange on a tray, brush the tops with a little more egg wash and bake for 15 – 20 minutes until the pastry is golden brown and the sausage is cooked through