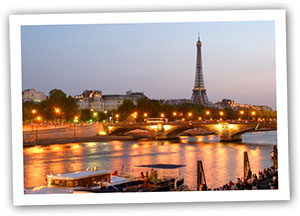 Often, it's great to be able to get dinner on the table with minimum fuss and maximum ease. Often, but not always. Some food requires a change of rhythm. Confit of Duck cannot be rushed.
So if you were thinking about eating it on Friday, which I am doing, today is the day to buy the duck legs and get them started.
Duck Confit should be meltingly tender, and partly this comes from being cooked incredibly gently, while immersed in duck, goose or pork fat. And partly this comes from 3 days of marinating. The acid in the marinade tenderizes the meat so the flavor of the herbs and spices really seeps in.
I remember making and eating duck confit for the first time when I was at cooking school. So I marinate it for three days, I cook it for three hours, I rest it, and I grill it? Seriously?How did anyone come up with this I wondered, in pretty much the same way that I do whenever I see a box of wild mushrooms (how many people had to hallucinate before this selection was deemed edible, and why didn't people give up on mushrooms as a food source way before then?)
I remember somewhere around day two or three of the process, thinking; this cannot possibly be worth the time. It's not that it was especially demanding work, it just seemed unlikely to me that any food source would be good enough to withstand almost a week of expectation. It can't really be that good, I thought.
Once I started to grill the duck and the delicious rich smell filled the air I started to understand. And when I ate it, fork tender, melting on the tongue, I knew for sure.
Some things are just worth the time.
Confit of Duck Part 1 (serves 4, generously, but it's so delicious people always want more)
4 – 6 duck legs
2 bay leaves
3 sprigs of fresh thyme
2 garlic cloves
5 black peppercorns
1 large onion
3 tbsp Worcestershire sauce
3 tbsp balsamic vinegar
4 tbsp olive oil
3 tbsp rock salt
   
Dice the onion, and the garlic, then mix all the marinade ingredients in a shallow bowl
Rub the duck legs with rock salt, place in the marinade, cover, and leave for three days in the fridge.
See you on Friday to finish off (but if you want to get all the shopping done you'll also need 3lb of duck, goose or pork fat, 6tbsp honey and 3 tsp five spice powder)