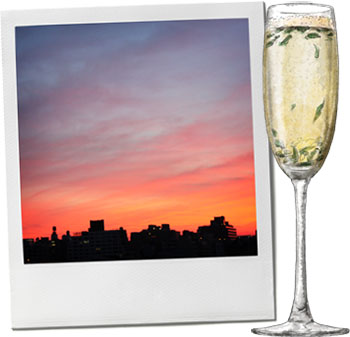 It's beyond hot in NYC, and even though this is my 5th summer here, I am still taken aback when I walk out of the air conditioning into the sweaty heat of the city.
The damage so far: One sunstroke, one case of prickly heat rash and two instances of the kind of sunburn that makes people wince to look at you.
I have taken to wearing a straw hat in public.
I'm not sure it's helping a lot.
The thing is, there's literally nothing in my DNA that could prepare me for 89 and humid. My family is from Wigan, a town famous for rain, in the North of England. Some of my ancestors were miners. They went underground in the morning and came up again at sunset, literally only seeing light on Sundays. At best, my complexion can be described as pale and interesting. At worst, pasty and ghost-like. I have no physical resources in place for this kind of beautiful summer weather.
And so, as temperatures soar into the 90s I am taking a stand; I am not turning on the oven. This will be a no cook week.
"I'm going to do a no cook week" I announced to Jon.
"With recipes like call this number and order a pizza?" he wondered.
It's not a terrible idea.
Nonetheless, on my way home from work, walking through Union Square Farmers Market I was seduced by the promise of a perfect peach and bought a tray. Peaches are fickle, I know. They go from solid to pulpy in a matter of moments, but these were lovely, ripe, fresh, juicy but not too soft. They really were the perfect peaches. The woman on the stall was not telling a lie.
And I knew exactly what I would do with all the ones that I didn't eat immediately on the way home. I would make Hilary's peaches with basil and prosciutto.
Hilary is working towards her final exams at culinary school and had to put together a herb-based menu. She focused on basil for her first course, coming up with a basil cocktail – a bit like a sparkling basil mojito, served with a proscuitto wrapped peach. It's the kind of cocktail hour that will impress your cooking instructor as well your friends, and I was keen as mustard to steal the idea and try it out on the balcony.
Maybe add a baguette, a goat cheese, a bowl of cherries and your drinks and appetizers become dinner. No cooking necessary.
Thai Basil Bliss (makes a pitcher that serves 8)
Thanks for the recipe, Hilary!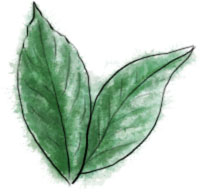 32 fresh Thai basil leaves
32 1 inch cubes of fresh pineapple
4 oz simple syrup (or use 4 tsp of superfine sugar and mix it in well)
16 oz tequila
6 oz lime juice
8 oz prosecco
     
Muddle everything apart from the prosecco in a jug, then chill until ready to serve
Top up with prosecco
Hilary's peaches wrapped with prosciutto (serves 6 – 8 – makes 16 pieces)
2 ripe peaches
2 tbsp (white if possible, because it looks prettier than ordinary)Â balsamic vinegar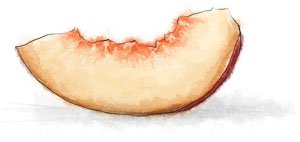 Pinch of sugar
Pinch of salt
16 fresh basil leaves
16 strips of prosciutto (8 pieces cut in half lengthwise)
Olive oil
Pepper
Cut the peaches into quarters, then eights, then put in a bowl with the vinegar, salt and sugar and toss to coat if the peaches are really ripe, you probably won't need the sugar)
Lay a strip of prosciutto on the board and put the peach at one end. Top with a basil leaf and roll up
Drizzle with olive oil and season with fresh black pepper to serve
If You Can make That You Can Make This
Add a scant tsp of goat cheese on top of the peach, then layer the basil on top before rolling up
Use fresh figs instead of peaches
Or slices of fresh cantaloupe melon