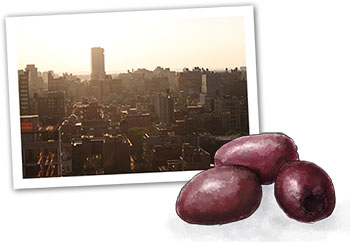 Just when we though it couldn't be getting any hotter: 100 degrees.
100 degrees?
That's just not reasonable.
People are shaving their dogs.
"Ever since I did it, he's been looking at me in an affronted way, as if he knows he looks a bit 1980's punk," said Jen. "But then he had a splash around under the sprinklers in Washington Square Park, and he seemed pretty happy. As ever, it's a compromise. Comfort versus looks. I know where I stand. I'm wearing flip flops to work."
We gather around the air conditioner like characters in a Dickens novel clustering round the fire in a chilly stately home on a cold winter's night. When we sit on the balcony I drag the fan outside with us.
It's really, really hot.
On those days when the most you can manage is boiling a kettle, these are the salads that you want for dinner.
I've written about my romance with vaguely Moroccan flavors before – clearly watching Aladdin at a formative age, then visiting Marrakesh had significant sway over my definition of glamour. but of course, heading to the cuisine of a country that's used to crazy hot weather makes good sense when confronted by temperatures that could fry eggs on car bonnets.
Consider a simple salad of sliced oranges, black olives, chopped fresh mint and glass green olive oil. Add some flat breads, cube up some feta and you have a dinner. But when you really want to impress, add bowls of marinated peppers, bowls of olives, bowls of pistachios and almonds. Make one or all three of these salads and you have a feast on your hands.
Pour rose syrup or rose water into prosecco for an exotic pink cocktail, or make fresh mint tea by steeping the leaves in boiling water and sweetening with simple syrup to taste.
Spoon Greek yogurt into ramekins and top with brown sugar. By the time you've finished dinner, desert will be waiting for you – the sugar turns into a rich caramel on top. Or buy fresh figs and serve them with yogurt and chopped pistachios.
Light the tea lights and prepare for a steamy Arabian Night romance.
Watermelon, Feta salad
Totally cold – not even kettle boiling. Just icy cool watermelon, salty feta and olives and fresh bright lemon. This is a beautiful, fresh salad.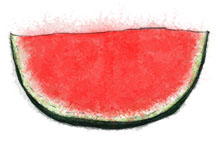 3 cups of watermelon (cubed)
1 cup of feta (cubed)
½ cup pitted black olives
1 cup of parsley
1/2 lemon
½ red onion
Olive oil
Pepper
 
Slice the red onion as thinly as you can, then put into the salad bowl and squeeze the lemon juice over the top. Let this sit for five minutes to make the onion soften and lose its burn
Gently mix the feta, melon, olive and parsley (think of it as a salad leaf here rather than as a herb) into the lemon and onion
Drizzle with olive oil and season with freshly ground black pepper
Cous Cous Pomegranate Salad
You have to make cous cous for this – so you're going to have to boil a kettle. But once the cous cous is soaked, it's the basis for so many great salads. This one is light, tangy and really beautiful.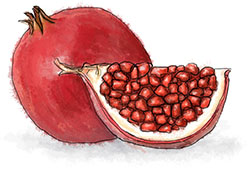 1 cup cous cous
1 cup stock (from a cube, made from a boiling kettle)
1 can chick peas
Olive oil
1 pomegranate
½ cup fresh mint (torn up)
½ cup fresh parsley (torn up)
 
Tip the cous cous into a serving bowl, pour over the hot stock and cover with plastic wrap. Leave to absorb for five mins, then fork through to fluff up
Drain and rinse the chick peas and toss with a little olive oil to dress. Add to the cous cous
Slice the pomegranate in half and use a wooden spoon to thwack out the seeds onto the cous cous. Squeeze the husks to get all the juice out
Scatter over the fresh mint and parsley
Serve with shop bought humus and pitas
Fattoush Salad
This traditional salad uses toasted pitta as a kind of crouton – the citrusy dressing soaks into the pitta. Delicious.
½ cup cherry tomatoes
½ cucumber (about 5 inches)
¼ cup mint
¼ cup parsley
4 cups romaine lettuce hearts
2 scallions (spring onions)
2 pitta breads
½ cup feta
¼ cup pitted kalamata olives
1 half lemon
¼ cup olive oil
Salt and pepper
 
Tumble the romaine leaves into a large bowl, then snip in the herbs and the scallions
Cut the tomatoes in half, and halve, de-seed and dice the cucumber. Toss into the salad with the olives and feta
Toast the pitas in the toaster, then break into shards and add to the salad
Squeeze the lemon into a jug, add the olive oil, season well and whisk to mix. Pour over the salad, soaking the bread. Then toss the salad to mix well