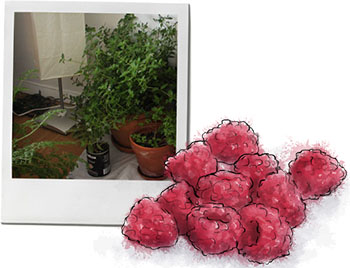 We were preparing for the hurricane.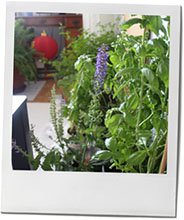 Yosi's sister was evacuated from her apartment in Battery Park for fear of 8 foot tidal surges. The bodega on the corner shuttered its windows and sandbagged the door. There was only one place open for Saturday brunch in the village. Things seemed pretty serious.
So we stocked up on emergency granola bars and water, we filled the bath as per instructions, we secured our important papers in zip lock bags, we laid out the torch and candles, we cleared the all the balcony plants inside to the living room. We really were ready for Irene. We opened the wine.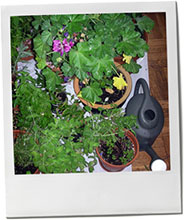 Then we waited with some trepidation, as the skies darkened and the rain began to fall. The streets were deserted, no cars, no taxies, no people. Everything was quiet. The air was thick and hot.
"It's not going to get going until tonight," Jon pointed out. "We should probably try not to worry about it all afternoon."
So this is what I did instead.
Well, cook this, then watch Game of Thrones, and eat.
So Irene came, and Irene went, and, thank goodness, with much less damage than had been predicted. And if that's something you too are feeling thankful for, here's a link to the red cross, where its easy to make a donation to all the amazing work that they do.
Peach, raspberry and blueberry crumble
100g butter – cold, cut into small cubes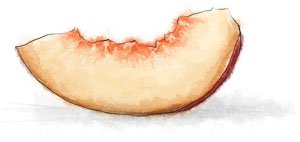 100g sugar
100g flour
75g porridge oats
½ tsp cinnamon
¼ tsp nutmeg
6-8 peaches (2-3 cups of fruit)
½ cup raspberries
½ cup blueberries
Sugar (if the peaches are a bit sharp – I used 1 tbsp)
1 tbsp corn starch (cornflour)
 
Pre-heat the oven to 375 f
Slice the peaches and toss with the berries, corn starch and sugar if using in an oven-proof bowl
In another bowl mix together the sugar, flour and spices with the butter – you can use a mixer, but I usually do it with my fingers, rubbing the butter into the dry ingredients until they resemble rubble
Top the fruit with the rubble
Bake for 20 – 25 minutes, let stand for 5 mins to cool a little, then eat with ice cream or pouring cream