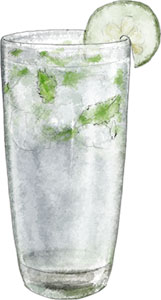 Labor Day is almost upon us, so naturally I am wearing as much white as possible and preparing for a BBQ.
In my house growing up, my Dad, like most Dads, was the BBQ aficionado. He loved fire and burning things and marinading things and messing about caveman style with great chunks of meat. Any weekend when it wasn't raining, and a lot of weekends when it was – Great British Summer – he'd be out on the patio messing about happily with giant tongs and scrapers.
Once, memorably, he barbecued under an umbrella in a thunder storm for 30 of my sister's friends for her sleepover birthday party. See? Pretty dedicated.
I remember one summer weekend Dad had volunteered to cook at the school BBQ, the church BBQ and for the Liberal Democrats BBQ. In between these gigs, he also volunteered to collect my friends and I from a tennis match and take us home. So he grilled 500 burgers in the morning, drove to Esher, and planned to turn pretty much straight around and grill another 50 burgers in the evening. He smelled of the very essence of grill. I was a teenage girl, and this is what passed for mortifying.
That tells you more than I'd like to admit about the excellence of my childhood and the brilliance of my Dad.
So for my Labor Day extraveganza, I'm leaning towards an English influence. Obviously, I'm not a girl to kick a gin and tonic out of bed, but this gin fizz has a fresh mint kick, which is the perfect way to use up the balcony crop. Think a very British version of mojito and you get the idea.
Gin Fizz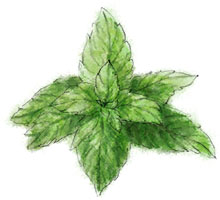 1 measure gin
1 lime
½ tsp sugar (optional)
Soda (about 2 measures)
1 inch piece of cucumber diced
3 mint leaves
1 slice of cucumber to garnish
   
Muddle the cucumber and mint, then add the gin.
Shake over ice, pour into a glass (strain if you prefer) and top up with soda
Garnish with a cucumber slice