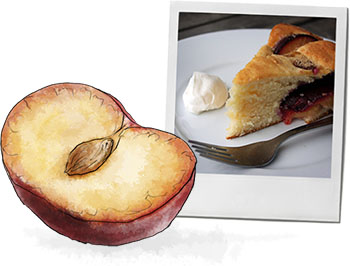 Back in London on the annual pilgrimage to the US Embassy to have my visa re-issued. Back to sleeping in my childhood bedroom, where creeper is already turning red around the windows, and I can watch the birds gathering in the branches of the holly tree, waiting for general consensus that it's time to fly south.
When Jon and I migrated to New York a few Septembers ago, we arrived with 2 suitcases. 50 kg of worldly goods. So a lot of our books were left behind, to be brought over in twos and threes on subsequent trips. Yesterday, up on my bedroom bookshelf I noticed a copy of Portrait of a Lady, which a teenage boyfriend had given me as a gift, complete with fountain penned inscription to the effect that his whole heart was included as part of the package. How very romantic, I thought. How very hopeful and youthful. It seemed like something Henry James would approve of really.
Anyway, flicking through the book I happened upon a quotation that I've always had a soft spot for; "There are few hours in life more agreeable than the hour dedicated to the ceremony known as afternoon tea."
I had it written on a mug at one point. Perhaps if I keep excavating through my bedroom I'll find that too.
And just like that, my thoughts drift towards afternoon tea, but with a distinctively Fall flavour; blackberry jam on warm scones, walnut bread finger slices topped with goat cheese and apple, coronation chicken finger rolls with fresh walnuts crushed and sprinkled on top, hot buttered toast.
I first discovered this delicious cake on Food52, and made it in the height of summer with the juiciest plums I could muster up from the Union Square farmers market. It was such a success – and super easy – that I started to make other versions; with peaches, with one plum per cupcake, with blackberries. And I started to play around with the idea of adding herbs and spices – mint with the peaches, cinnamon with the blackberries. Finally, triumphantly, I replaced some of the flour with ground almonds, which seem to keep the cake moist for longer – though this is still best eaten fresh out of the oven.
In my ideal autumn afternoon tea, this would take pride of place on the cake stand.

Plum Cake

 
1 cup all-purpose flour
1/2 cup ground almonds
1 tsp baking powder
Pinch of salt
1/4 tsp baking soda
1/2 lemon worth of grated lemon zest
1/2 cup (1 stick) unsalted butter
2/3 cup sugar
2Â large eggs, at room temperature
3/4 cup sour cream, at room temperature
1/2 tsp vanilla extract
3 tbsp light brown sugar
scant tsp cinnamon
6 medium plums quartered or, better still, 10-12 small plums halved.
 
Preheat the oven to 350F.
Prepare the plums. Pit them, then halve or quarter them – whatever you think best.
Grease a 9″ round cake pan.
Beat the butter and sugar for 5 minutes until really light and fluffy. Do yourself a favour and use a mixer.
In a jug, beat the eggs, sour cream and vanilla extract to combine, then stir into the butter and sugar.
Add the flour, ground almonds, baking soda, baking powder and salt, and stir gently until just combined.
Spread half the batter into the bottom of the pan.
Mix the brown sugar and the cinnamon and sprinkle a tablespoon on top of the batter.
Top with a layer of plums, cut side down, and sprinkle with a touch more sugar/cinnamon.
Dollop on the remaining batter, spread to cover. Top with the remaining plums, cut side down, and sprinkle on more cinnamon sugar. (This is to taste. If your plums are sour use all the sugar, if they're sweet, use judgement)
Bake for 50 to 55 minutes.
Eat warm with sour cream or créme fraiche on the side.
If you can make that you can make this:
Replace the plums with damsens and extra sugar
Or blackberries
Or peaches, ditch the cinnamon, and if you're feeling adventurous add some finely chopped fresh mint or basil.
Or use cherries. Again no cinnamon, but consider adding a dash of bourbon to the batter.
Or make another cake.
How about this spiced apple cake.