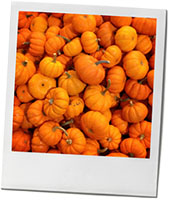 The key to successful pumpkin carving, it turns out, is having access to some kind of saw.
"We don't have a saw!" I said to Jon as we lugged the enormous pumpkins home from Trader Joes.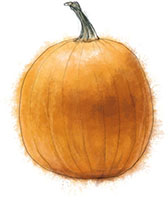 "No, but we do have a World's Sharpest TM bread knife and a Global Cleaver."
Well, that was true, so I left him to it. A man with a plan. A man inspired. Pumpkin artistry would occur.  He went out onto the balcony armed with stencils, knives, skewers, scoops and newspaper.
I started to make dinner.
After half an hour or so I went outside to check up on progress. The balcony looked like a
pumpkin war zone, guts everywhere. But actual carving and sculpting? Not so much.
Jon was stabbing at the heart of a gourd with a kitchen knife. "Graduated carving, tapered light effects, eyes with pupils for godsake. How? Seriously. How? Bloody Martha Stewart."
I brought him a glass of wine and left him to it.
Butternut Squash Hummus with purple corn chips


This is so Halloween I can hardly stand it. Orange dip with purple chips. Yeah.
Obviously, the purple corn chips are a fanciful addition. The rest of the year ordinary corn chips will be fine, more than fine really. But this week? Purple all the way.
This recipe is adapted from one by Yotam Ottolenghi, whose fabulous book Plenty is one of the most inspiring reads on my cookbook shelf. I ripped this recipe out of The Guardian magazine, and have been making it ever since. He uses date syrup – I use honey, though I'm sure date syrup would be better if you could find it, and I've measured my Greek yogurt by half cup rather than the 120g that he stipulates – I just find it makes things easier.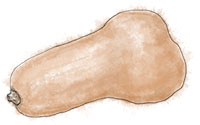 1 large butternut squash
3 tbsp olive oil
1 tsp cinnamon
½ tsp salt
70g tahini paste (a couple of tbsp)
½ cup Greek 
yogurt
2 small garlic cloves
1 tsp honey
Fresh coriander and sesame seeds to serve
Bag of purple corn chips for dipping
 
Preheat the oven to 350f
Peel and dice the squash removing the seeds. Toss in the olive oil cinnamon and salt, then roast covered for 60 – 70 mins. Turn it once or twice during cooking
Once the squash is soft, allow it to cool, then put in a processor. Roughly chop the garlic (this really helps the processor out) and add, along with the tahini and yoghurt. Taste, and adjust the seasoning.  (you can also just mash everything together with a fork into a rough paste if you don't have / don't want to use the processor)
Serve with a drizzle of honey on top, some chopped fresh coriander and a sprinkling of sesame seeds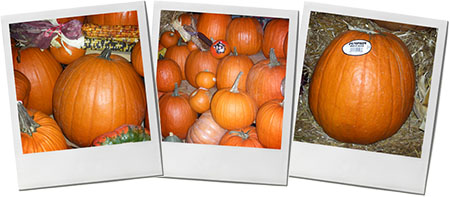 If You Can Make That You Can Make This
Replace the corn chips with vegetable crudites or with toasted baguette slices
Spoon the spread into warmed pitas and stuff with fresh parsley and red onion
Use the spread as a bed for a grilled lamb chop
Or a chicken kebab – chicken thigh pieces marinaded in lemon juice with a touch of cumin, then grilled