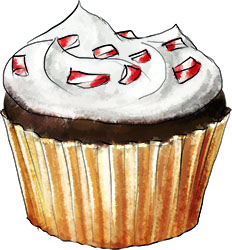 Here's how Wendy described it as she uploaded the video to Facebook: "OMG. This Happened."
It was Jess's tree trimming party – a highlight of the Christmas calendar, where Jess makes everyone thoroughly lethal apple punch and in return, we do her chores for her, i.e. decorate her Christmas tree. This year I intend to have a tree un-trimming party in January, and invite people over to put away the ornaments, untangle the lights and hoover up the pine needles. But I digress.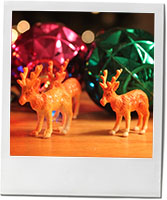 It was Jess's tree trimming punch party, and it was also her birthday, so her lovely Mom and Dad were in attendance, handing out drinks and being as charming as can be. The tone is really what I'm trying to impart here. Dip and chips and punch and Dean Martin and heirloom baubles. Happy, charming, all American fun.
And then the stripping Elf arrived.
A surprise birthday present from Jess's Uncle and partner designed to spice things up a little. Actually a lot, as it happens.
The Elf gyrated. He danced. He ripped off his tunic. And then he popped his hat on Jess's head and turned around to waggle his bottom at her.
At this point, he was facing out into the room of party goers, including, let's not forget, Jess's parents.
So her Mom did the most natural seeming thing in the world: "Would you like a mini quiche?" she asked him.
Peppermint Bark Cup Cakes (makes 12 muffin sized cakes, 24 mini cakes)
These Christmas Cupcakes are just the thing to restore festive spirits following an encounter with any kind of stripping mythical creature.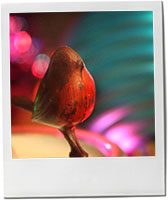 They're a simple all in one chocolate sponge, topped with a white chocolate peppermint frosting, and decorated with crushed candy canes or with any kind of robin / deer figurines that take your fancy. I make them in mini cupcake cases, but you can scale up to whatever size you want.
For The Cake:
1 ½ cups flour
 
¾ cup sifted coco powder
1 tsp baking soda
1 tsp baking powder
Pinch of salt
1 ½ cups sugar
¾ cup warm water
¾ cup sour cream or buttermilk
3 tbsp vegetable oil
2 large eggs
1 tsp good vanilla extract or espresso coffee
 
Preheat the oven to 350 and line a cupcake tin with liners
Mix everything in a bowl until combined and smooth (I use the mixer and it takes about 3 minutes), then scoop into the liners
Bake for about 12 minutes for regular fairy cake cakes, 20 for muffin sized cakes, and 8 for mini cakes. Keep an eye on them. They're done when the tops are risen and springy to the touch. Cool on a rack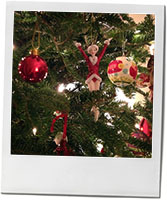 For The Frosting:
5 oz good quality white chocolate 
1 ¾ cups confectioner's (icing) sugar
¼ cup milk
¾ stick (3oz) very soft butter
½ tsp peppermint extract
3 candy canes
 
Melt the chocolate gently over a pan of steaming water (or in the microwave). Let it cool slightly
Meanwhile, sift the icing sugar to get rid of any lumps and mix with the milk, butter and peppermint extract
Add the chocolate to the icing mixture and chill in the fridge for 15 – 20 mins until it is thick enough to spread on the cupcakes
Ice, then decorate with crushed candy canes
If You Can Make That You Can Make This
Switch the white chocolate for dark chocolate in the icing to make double chocolate cakes

Or try using peppermint chocolate in the icing

Or take the flavor profile in a different direction with Green and Blacks Myan Gold chocolate, with spices and chili

Or try making one of these

cakes