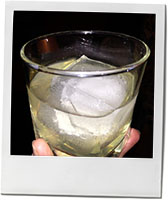 Diversification is the new buzzword of our economic times. Several of my friends now run Etsy shops, stringing beads onto lengths of cut up t-shirts, designing wedding invitations or cross-stitching obscenities by night while PRing, publishing and producing commercials by day.
Demitri is a physicist slash programming conference organizer. Andy is a lawyer slash book illustrator. James freelance designs websites on the weekend. Every Sunday I transition from writer to choral singer.
Partly this is a reaction to the fear that our jobs could vanish any moment, and partly a dream that our hobbies might one day make us rich. Either way, it's nice to have a back up plan, even if it is making paperweights out of pebbles or designing T-shirts on the internet.
Ronnie has taken this one step further.
In addition to his full time job, he enrolled in bartending classes and has recently passed his bartending exam. That means he's now able to drop things like "damn, I'm out of bitters, and I only bought a new bottle last week," into everyday conversation.
This is the drink he mixed up at last Sunday's Game of Thrones viewing party, "a very simple but refreshing cocktail," he said. Nudity, drinking, sex, violence, and television watching. Perfection.
Ginger Fizz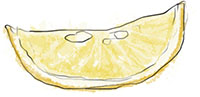 1 measure ginger liqueur (he used Domaine de Canton)
1 tsp fresh lemon juice
Fizzy water to top up 
 
Mix the ginger liqueur and lemon juice and pour into a glass filled with ice. Top up with fizzy water to taste