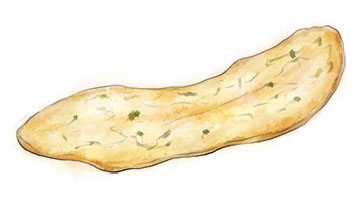 "If I were an Olympian" said Ian, "I would be a swimmer. Not because I'm good at swimming, but because they have the best Olympics. They're all done by the end of the first week and then they can slut it up around the Village and have a good time. Also, bonus, they know they look good naked, and, practically speaking, so does everybody else."
Olympic fever has hit, and, just days in, Jon and have have fallen back into a familiarly obsessive pattern.
We meet in front of the television to sit in silence for hours and hours of highlight shows, catching up in more detail with the things we really care about from both the US and the British perspective on the internet. This means that a round of gymnastics that takes 1 hour in real time can keep me happily occupied for 2 or 3 hours on my sofa. Here's the schedule if you want to join me …
The solution? Run like we're being chased in the gym (where, happily, overhead tvs means we never have to miss a moment), then hunker down with large glasses of wine and dinner on trays, and soak it all in.
Baked Potato Chips (serves 6 – 8)
These homemade potato chips take a night in front of the tv to the next level -Â appropriately, since we'll be watching the Olympics. They're lovely warm straight from the oven, no messing, but you can make a quick dip with 1 cup of sour cream, a few slices of smoked salmon snipped in, a tbsp of chopped fresh dill, the juice from 1/2 a lemon, and some salt and pepper.
I first saw this baking method of making potato chips on Ina Garten's tv show Barefoot Contessa.

4 large baking potatoes
Light olive oil (or vegetable oil for the tray and olive oil to coat the potatoes)
Salt and pepper
2 tsp chopped fresh rosemary 
1 clove garlic
 
Preheat the oven to 325f
Brush two baking sheets with a thin layer of oil and put them in the oven to preheat for 10 mins
Meanwhile, slice the potatoes on a mandolin lengthwise, so that they are about ½ cm thick. If you don't have a mandolin, try making the thickest strips you can with a vegetable peeler, or use a sharp knife and be careful
Grate the garlic into a bowl and add the rosemary and 1 tbsp of olive oil. Toss the potato slices through the bowl, Â seasoning as you go, and carefully lay on the hot trays
Bake for 10 mins, flip the potato slices over and bake for another 10 min
Rotate the pans, flip the chips again and bake for 5 more minutes. By this time they should be crisp and golden
Toss with a little more salt and eat warm
If You Can Make That You Can Make This
Leave out the garlic and rosemary and make plain chips
Or switch out the garlic and rosemary for a few tsp of grain mustard
Or a few tsp of balsamic vinegar
Toss the plain chips with truffle salt after cooking
Or with a few handfuls of parmesan cheese