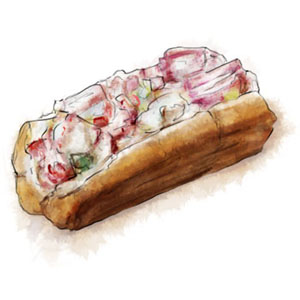 This fascinating nugget of information comes via a local news sheet that I picked up on a weekend holiday in Rockport: Bananas are terrible terrible luck on lobster boats.
It's best not to even speak of them, let alone bring one aboard for a mid morning snack. Why? Well, there are a couple of theories that kinda make sense I suppose.
Bananas have to be shipped quickly. Boats that race on the wind don't have time to set and raise lobster pots.
Bananas are shipped in crates. Crates of bananas make a great home for poisonous biting spiders. Being bitten by a deadly spider pretty much ensures that you're not going to be catching any lobsters.
But really, it's just one of those things. A basic rule of life. No bananas on lobster boats.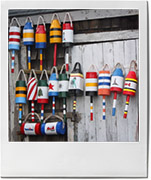 Sitting on a bench outside a clam shack eating a lobster roll and watching the waves lap the rocks on the beach below, it felt as though the summer would last forever. But now, with September on the horizon and Fall fashions in all the shop windows in Soho, a slight panic overtakes me.
Did I get enough Summer? Did I drink enough frozen drinks, lick enough ice pops, make enough salads, stash away enough pesto in the freezer, enjoy enough peaches, grill enough, picnic enough?
And so to the balcony. Lobster rolls. Cold beer. White wine spritzers. A quick salad made from just boiled and shucked corn, heirloom tomatoes, basil, olive oil, lemon and salt. Some kettle chips. Sundresses, sandals, citronella candles, twinkle lights. Summer. Still Summer.
Lobster Roll (makes 4)
Making lobster rolls is laughably easy if you can buy lobster already cooked – better still, cooked and chopped into chunks for you. But cooking your own shouldn't make this a deal breaker.
I buy lobster tails from Whole Foods, about 2 per person, then I drop them into a pot of salted boiling water and cook for about 7 minutes by which time the shell is bright pink. Dunk into ice water to stop the cooking, pull out the meat and proceed.
If you're using uncooked whole lobster, you need about 4 lb of lobster to get 1 lb of cooked meat. Kill the lobster by cutting into its head between the feelers with a sharp knife, then drop into salted boiling water for 8 – 10 mins until pink and cooked. Dunk into ice water to stop the cooking. Crack and take out the meat.
1 lb fresh cooked lobster meat 
2 tbsp 
mayonnaise
1 tbsp lemon juice
2 sticks celery
2 scallions
2 tsp chopped tarragon (optional)
salt and pepper
4 potato hot dog rolls
butter
 
Mix the mayo with the lemon and tarragon if using. Season with salt and pepper
Finely chop the celery and scallion and mix into the mayo
Chop the lobster into bite sized chunks and add. Stir gently to coat everything with mayo
Toast the hot dog buns and spread with butter. Top with the lobster salad mixture and serve, preferably with some kettle chips and a glass of cold white wine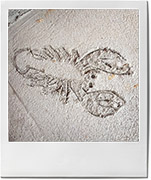 If You Can Make That You Can Make This
Roast some shrimp, drizzled with a little olive oil and seasoned well, and use instead of the lobster
Or use leftover roast chicken (this is what I make for my sea-food averse husband)
Add some thinly sliced fennel to the salad (about ¼ of a bulb should be plenty)
Add a few tsp of mustard to give the salad a kick
Serve the salad in lettuce cups instead of on a hot dog roll –
Stick with the lettuce idea, then add some chopped avocado, blue cheese crumbles and crispy bacon to make a lobster cob salad
Or add bacon to the original lobster salad roll