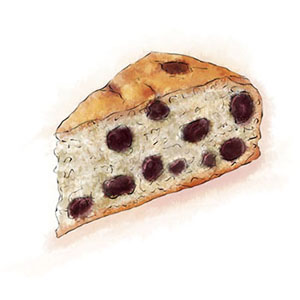 Big News from my friend Rachel who bounded into choir rehearsal with a huge smile on her face and a huge diamond on her finger. Graham had proposed. Excitement. Squealing.
"I called home to tell them the Big News, but my Mom was shopping at Macy's, so I said, Dad, I have something to tell you; Graham proposed and we're getting married! And he was such a Dad about it. He said; "That's wonderful! When?" like he expected the answer to be "Week Wednesday" or something like that.
"So I said, sometime next summer probably. "Great!" I said it had been a Good Day. And he said that that was good, and that he had had a good day too. He'd been to the Farmers Market."
The ring is an heirloom. Vintage in the real sense of the word. From Grandma Isabella, who clearly had exceptionally good taste in deco-style solitaires. Presented at a picnic. It was one of those lovely pieces of news where all the details, all the bits of the story just fell perfectly into place.
Lots of Pinterest boards to mull over and dress / flowers / music / venues related chat to be had. Cake and tea. General Goodness and Happiness all round.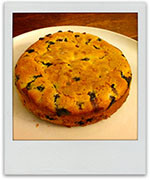 Blueberry Olive Oil Lemon Cake
My friend Hilary recently made an olive oil cake and poured over a blueberry compote flavored with crushed coriander seed. It sounds odd, but chemically speaking, I'm told that the coriander echoes one of the flavors in the blueberry, so it really makes sense taste-wise. I made two batches of these cakes, one with and one without the coriander. On balance, I marginally preferred the plain version, Jon preferred the spiced version.  I'll leave that thought with you.
1 cup blueberries
1 1/4 cups flour
1/4 cup cornmeal (or just use another 1/4 cup of flour)
3/4 cups sugar (plus about 1 tbsp for sprinkling)
1 tsp baking powder
1/2 tsp salt
2 tsp lemon zest
2 tsp lemon juice
2 eggs
1/2 cup extra virgin olive oil
1/2 cup plain yogurt
2 tsp crushed coriander seeds (optional)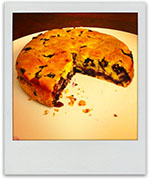 Preheat the oven to 350f, and grease an 8 inch spring-form pan with a little olive oil (or use a standard loaf tin)
In one bowl mix the blueberries, 1 1/4 cups of flour, 1/4 cup of cornmeal, 3/4 cup of sugar, 1 tsp baking powder, 2 tsp lemon zest and 1/2 tsp of salt (and coriander if using)
In a jug, whisk the 2 eggs, 1/2 cup of yogurt, 1/2 cup of olive oil and 2 tsp lemon juice – it might look a bit curdled, that's totally normal
Add the wet mix to the dry and stir to combine
Spoon into the tin, sprinkle about 1 tbsp of sugar on top, then bake for about 1 hour – check after 45 and cover if the top is browning too quickly
Cool in the tin for 10 minutes, then slide a knife around to loosen and pop out of the spring form. Cool on a rack then serve
This cake is delicious with a spoonful of sour cream on the side or with a little drizzle of extra virgin olive oil
If You Can Make That You Can Make This
Use a cup of any summer fruit that you love instead of blueberries – I've recently made a raspberry  and a peach version, and I love to make a purple grape version, in which case I lay a couple of sprigs of rosemary on top before baking and fondly think of it as being a little bit Tuscan
 Try this chocolate banana loaf cake, which uses the exact same method
Or these spiced peach sour cream muffins