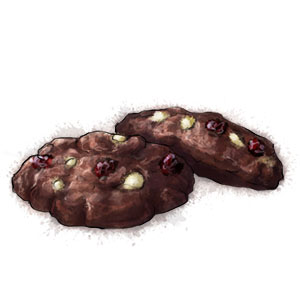 It's that time of year when we habitually stop and think of things that we are thankful for, then I write them on the totally awesome DIY chalk board that I made (technically supervised Jon making).
High on the list, storm survival, jobs, our lovely rent controlled apartment – thank you NYU – our families, our friends, the usual stuff I suppose.
"Here's a thing I'm really thankful for," admitted Jon. "I'm thankful that Earth hasn't been invaded by aliens."
Jon, it should be noted, is a physicist, and something about his tone of voice made me sit up and take notice; "You sound a bit surprised."
"We're taking a huge risk trying to contact aliens," he extemporized. "We're signaling out into space, we're sending up getting-to-know-you kits with cds and books and art, which is all lovely, but a seriously bad idea. Any alien race that can get to us is going to be so much more advanced – because, clearly, we can't get to their planet yet and they can get to ours – so until we can get to other planets we should really keep our heads down and stay under the radar. Historically, being colonized usually doesn't go well for the natives. I always think about that at Thanksgiving."
"Is it something I should worry about?" I checked.
"Probably not," Jon was reassuring. "Just be thankful for it."
Chocolate cookies with white chocolate chips and cranberries
1 stick soft butter
½ cup sugar
1 egg
1 tsp good vanilla extract
1 cup flour
¼ cup good quality coco powder
1 cup white chocolate chips
½ cup dried cranberries
 
Preheat the oven to 350f
Cream the butter and sugar in a mixer until light and fluffy (about 5 mins)
Add the egg and vanilla extract, then incorporate the flour and coco a couple of tbsp at a time until mixed
Stir in the chocolate chips and cranberries
Use 2 tsps to scoop out mixture, roll in your hands to shape, and lay on a cold baking tray covered with parchment. (You can keep the cookie dough in the fridge for a couple of days, bring to room temp for 15 mins or so, then roll)
Bake for 12 minutes. Cool on a rack. Eat warm