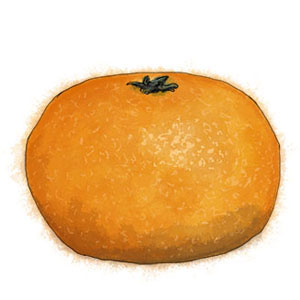 Walking from my apartment to the subway I pass 2 sex shops.
On one of their visits, my Mum and my Aunty Christine paused to gaze into the window at the leather strap-wear and the vast assortment of rubbery things that vibrate. "At first I thought it was a toy shop," said Mum, which, in a sense, it was. "Then I looked more closely and I just thought; where Do people find the time?"
This is the kind of cooking that really eats into all my complicated leather bondage hours. And I am totally fine with that.
Carols on the radio. Warm scent of citrus wafting from the oven. Maybe a celebratory glass of mulled wine on the counter top. All good things.
Clementine Cake
I love this cake, recipe courtesy of Nigella Lawson, and I make it every year. Most memorably the weekend before Christmas that I spent with my in-laws in a snowy house in Somerset. It was a classic murder mystery set up. The roads were closed. We were all there together. There was an actual Library with actual brass candle sticks in it. It's a miracle nobody died.
Whenever I make it, I'm transported back to this very British, almost Dickensian scene. Watching the kids playing outside, warmly ensconced in the kitchen.
5 tangerines (about 375g)
6 eggs
1 cup + 2 tbsp sugar
2 and 1/3 cups of ground almonds
1 tsp baking powder (if it's been open for longer than three months it's useless and best avoided)
Put the tangerines in a pot with cold water to cover, bring to the boil, and cook for 2 hours. Drain and cool.
Finely chop the skins, pith, and fruit in the processor or by hand.
Preheat the oven to 375°F (190°C)
Butter and line an 8-inch (21 centimeter) springform pan with parchment paper. (I used a silicone one without buttering and lining and it worked fine.)
Beat the eggs. Add the sugar, almonds, and baking powder.
Stir in the chopped tangerines.
Pour into a tin and bake
Nigella suggests baking for 50 minutes, covering the top to prevent burning after 40. I usually find that 30 minutes – sometimes 35, in which case I cover the top – is plenty. Keep testing. A skewer should come out clean.
I left my cake plain, but Nigella suggests dusting with icing sugar, and I used to make a version with a glaze made out of confectioners sugar (icing sugar) and orange juice, but I now think it's a bit sweet.
Nigella recommends eating the cake a day later – mine was gone in an hour.