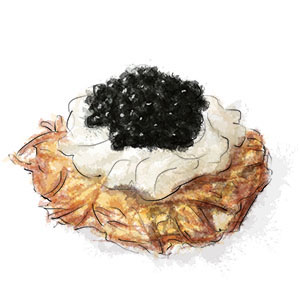 When Jon and I go for our Saturday morning excursions into New York to forage for coffee and bagels, we occasionally pass a local middle school. This school has a distinctive mural painted by the kids on the playground wall, and the subject of the mural changes a couple of times a year. At the moment, it spells out a strong Anti Bullying message. "Bullies are Bad," it reminds us.
Damn straight.
This sentiment is illustrated in Technicolor by happy kids and sad kids, by flowers and rain. And by a dragon flaming a My Little Pony.
"What the hell?" wondered Jon, as we stopped, frankly a little taken aback, to stare.
"Is that dragon bullying the My Little Pony? Or is it retaliating because the My Little Pony bullied it? Maybe the My Little Pony was all "I'm purple and pretty and you're just an ugly old dragon," and picked it last for team sports out of spite, even though, come on, it's a dragon, it would probably have been great at sports. In which case, big mistake, My Little Pony. Your flowing pink mane and tail are totally synthetic. I'm saying you're a molted puddle in moments. Ha!"
He paused for breath. Clearly, the art had had its intended affect, and unleashed a deep seam of anti bullying passion in my normally mild mannered husband.
"Still," he added, "I'm not sure what the message really is here. Is it ok to flame someone who bullies you? Is that really what this is saying? What do you think?"
"I just can't believe My Little Ponies still exist."
Rosti usually involve both grating and frying – both of which can seem like a step too far, I know. And honestly, boiled new potatoes cut in half lengthwise and smothered with sour cream and caviar are a delicious alternative. But I'm looking for crunch, so I persevere.
And while I can't think of a short cut for the grating – though a food-processor will do the job, providing the grater attachment can be located, by which time it would usually have been quicker for me just to grate the potato in the first place – but the frying? Totally.
I bake my rosti in a thin layer in the bottom of muffin tins. This has the added bonus of creating lots of rosti at the same time that are all the same shape – perfect for a party canapé.
Potato Latke (makes enough for about 12 muffin tin sized latke – depending on the size of the potato – you might get a few more)
2 baking potatoes
1 large white onion
Salt and pepper
Vegetable oil (about 1 tbsp)
Butter (about 1 tbsp)
1 cup of sour cream
1 small tub of black caviar (I use the cheap stuff because it's really no more than a salty accent)
Muffin tin – I find the rosti crunch up better in my metal tin
   
Pre-heat the oven to 425
Grate the potatoes into a bowl
Peel the onion, cut in half and grate into the bowl
Season generously with salt and pepper
Tip into a tea towel and wring out until as dry as possible
Wipe a thin layer of oil around the muffin tins to stop the latke from sticking
Press a tbsp of potato mixture firmly into the bottom of each hole (it should come about 1cm up the side of the tin)
Put a tiny knob of butter on top (about ¼ tsp) – (the butter helps the latke brown, but add to much and they'll be greasy)
Bake for about 30 – 40 minutes, depending on the thickness of the potato and the size of the tin – I make mini fairy cake tin ones that take 20 mins, whereas my silicone muffin tray takes 40 and sometimes longer
Turn out so that the bottom is now the top
Top with a blob of sour cream and a little pile of caviar
If you can make that you can make this:
Swap out the caviar for smoked salmon
Or smoked fish
Mix chopped chives and a squeeze of lemon into the sour cream
Mix chopped chives a squeeze of lemon, chopped dill and chopped smoked salmon into the sour cream
Add a few tsp of thyme into the potato mix
Use garlic oil instead of the oil and butter
Top with crispy bacon slices and poached eggs for breakfast
Take the onion out of the mixture and instead cut a small red onion into rings and place a ring into the bottom of each muffin tray before topping with the potato. When you turn them out, they'll have a dark onion ring adorning the top