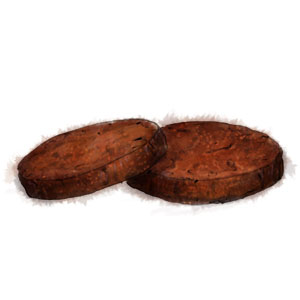 When I was a 12 years and 51 weeks old, my Dad ran a conference in Australia, and took the family with him for a holiday, via Hong Kong. Being almost 13, I took this entirely in my stride. Doesn't everyone go to Hong Kong for their 13th birthday?
We headed to the night market to spend my birthday money – thanks Aunty Edna and Grandma. I already knew exactly what I wanted. The casette tape of Madonna's Immaculate Collection. It was my ticket to total cool. I knew this for certain, because Joanna at school had told me so. It was fantastic luck to find it at such a great price!
In fact, though I would never admit it to anybody, I had never actually heard Madonna before. I was literally like a virgin, touched for the very first time.
Which is why I didn't really question why Madonna had a thick Chinese accent and was accompanied by a non-too accurate synthesizer backing track.
It's not as far fetched as you might imagine – after all, she had a pretty thick Dick Van Dyke British thing going on when she was all about book signings and wearing silk shifts. Add one lover with a Willow Pattern style Pagoda mansion overlooking the distant lands of Tibet and, who knows? It's possible. I'm just saying.
These chocolate cookies look like traditional Christmas cookies, but are actually scented with cinnamon and spiced with paprika and ginger and a kick of pepper. Much like Chinese Knock Off Madonna, they're unexpected, but authentic and awesome in their own way.
Added bonus? They're easy-to-make traditional freezer cookies. This means that you keep them rolled up in parchment until you want to slice and bake them. You're literally moments away from a freshly baked cookie at any time! This will feel very impressive. This is what Martha Stewart must feel like all the time.
Spiced Chocolate Christmas Cookies (makes about 30 cookies)
1 ½ cups flour
¾ cup coco powder (not hot chocolate powder, real coco powder)
1 tsp cinnamon
½ tsp ginger
½ tsp paprika (or cayenne if you prefer)
pinch of salt
pinch of black pepper (about 1/2 tsp)
1 cup sugar
1 ½ sticks of butter
1 tsp espresso coffee (or vanilla extract)
1 egg
 
Make sure the butter is at room temperature, then add the sugar and mix until fluffy, then mix in the egg and the espresso
Sift together the flour, coco, cinnamon, ginger, paprika, salt and pepper in a bowl, then add the dry mixture tbsp. by tbsp. into the butter mixture until combined
Divide the dough in half so that it is easier to manage, then roll each lump into a fat sausage. Wrap the logs of dough in wax paper, then freeze for at least 2 hours, or up to a month or so
Pre heat the oven to 375f
Slice the dough into fat cookies. Place on a cold baking sheet lined with parchment and bake for 8 – 10 mins – keep an eye on them. It's hard to tell if they are burning because the dough is so dark. Plus, they firm up when they cool.
Cool on a rack, and eat warm with ice cream as dessert, or anytime with a cup of coffee