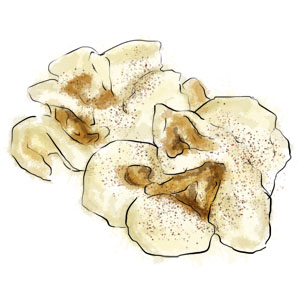 The other day I was trying on potential Christmas Dresses in Ann Taylor Loft and the following music tracks played in this order:
Rap sampling the Dance of the Sugar Plum Fairy. The theme song from popular television sensation Mile High. Orchestral version of the Dance of the Sugar Plum Fairy. 99 problems.
Which begs the question: was the compiler of this playlist on the eggnog?
I am a Christmas music hobbyist.
The plays lists load onto my ipod the day after thanksgiving. I have a collection of over 100 hours of music, ranging from Carols from Kings to Island Christmas Festive Steel Band. Barbershop and Mariah. Brass Quartet and Medieval chant.
Christmas music, at church, at school, carol concerts, Messiahs, in the car driving from London to Wigan, was absolutely knit into my childhood and now, knit into my life.
In fact, I have a party trick: read me a line from an inside verse of a carol, and I'll tell you the name of the carol.
"For lo, the days are hastening on, by prophet bards foretold"
"But Little Lord Jesus, no crying he makes"
"Shepherds in the fields abiding, watching o'er your flocks by night"
"So God imparts to human hearts the blessings of his heaven"
Email me with the answers – maybe I'll send out a prize.
Gingerbread popcorn ( 4 – 6 servings)
1 tbsp vegetable oil
½ cup popcorn kernels
3 tbsp butter
2 tsp salt
2 tsp ground ginger
1 tsp cinnamon
1/4 tsp ground cloves
1 tbsp light brown sugar
 
Put the oil, popcorn kernels and 1 tsp of the salt into a pan. Cover with a double layer of foil to make a lid, and poke a few small holes in so that steam can escape
Hold the pan above the heat to gently cook the kernels (about 4 minutes)
Melt the butter and add the spices, sugar and the rest of the salt. Swirl the pan until the sugar dissolves (a couple of minutes)
Toss the popcorn in the butter and spoon into paper bags to serve