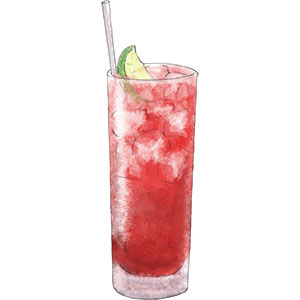 Happiness abounds as Chinese New Year approaches – not just the promise of roast duck, scallion pancakes and soup dumplings, though, obviously, all things to be happy about – but also the end of the year of the Dragon, which, Jon's Mum assures us, means calmer sailing ahead.
Apparently Dragon years, though terribly auspicious for births, are generally tempestuous to live through. Next year's year of the Snake is going to be much easier, she assures us. Even though she's not Chinese, and didn't have a lot of convincing scientific evidence to back up her position with, I'm choosing to believe it.
Out with the Old Dragon, in with the New Snake.
At work this week, the office celebrated with greasy Chinese food for lunch – not the number one way to increase staff productivity, you might think. And you would be right.
By 3pm, the MSG and sugar high hit the wall, leaving people shattered, crumpled at their desks, so lethargic they couldn't even get motivated to walk to the coffee machine for a pick me up.
There's only one thing to do after an afternoon like that. Drink cocktails.
If you go for a walk (possibly a ski, given the blizzard that's predicted to hit New York tonight) through China Town, you'll see fruits that look like giant grapefruits in markets and street stalls. These are pomelos, a delicious citrus hybrid between a grapefruit and an orange. Perfect peelde and devoured, but equally perfect in cocktails – bonus – so much juice!
Pomelo Sea Breeze (makes a jug serving 6)
1 ½ cups freshly squeezed pomelo juice (you can use 1 cup of grapefruit juice and ½ cup of orange juice if you can't find pomelos)
3 cups cranberry juice
1 ½ cups vodka
 
Mix in a jug, chill in the fridge, then and serve over ice