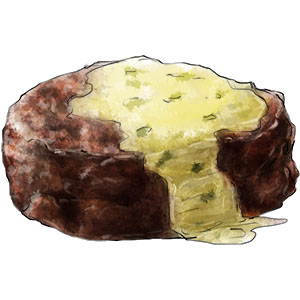 Valentines Day. Romance! Sugar! Optional Cynicism!
Now usually, we don't do Valentines. No. We're not being sucked into all that red and pink commercialism. Not us. Apart from the year when I bought Jon a card and he took the whole not doing Valentines Day thing seriously, and therefore didn't. So last year, I didn't do Valentines Day, as per the agreement. He, once bitten, twice shy, rocked up with a huge box of pink champagne truffles, and I was asshole with nothing.
So this year, Valentines is occurring. I am prepared, and he is forewarned.
Organized and non spontaneous romance is in the diary. Steak is, of course, on the menu.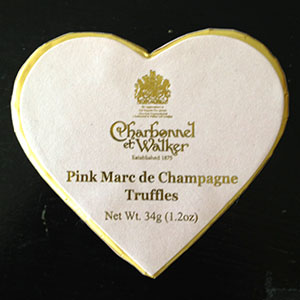 Steak with bearnaise sauce (serves 2)
This is a seriously elegant treaty steak, ready for romance.
2 8–10 oz fillet mignon steaks
1 tbsp light olive oil
Salt and pepper
2 tbsp butter
 
Preheat the oven to 400 and put a cast iron pan on the heat to get screamingly hot (5 mins). If you don't have a cast iron pan, heat up a frying pan
Rub the steaks with oil, then season well – at least a tsp of salt per steak
Sear the steaks for 2 mins on every side – this should take about 10 mins
Top each steak with a tbsp of butter then put the whole pan into the oven (or transfer to a baking tray that's been heating up in the oven if you're using a frying pan with a plastic handle)
Turn the oven down to 300 and cook the steaks. Check with a thermometer after 5 mins and then again at 2 minute increments (unless you know you like your steak medium to well, in which case, leave it for ten mins.) Rare steak is 120f, medium is 125f
Take the steak out of the oven, tip onto a board, then cover with foil. Rest for 10 mins at room temp for the juices to go back into the meat
Now's a good time to make the sauce:
Yes, this is one of those supposedly tricky butter sauces. It's a classic and there's a technique to it, but it's not actually tricky to make and people will love you for it. It's made in four stages; 1 – make a reduction so that you have a strong flavor base. 2 – whisk in egg yolks while the bowl is over a pan of steaming water. 3 – whisk in lots of butter. 4 – add fresh tarragon.
3 tbsp white wine vinegar
3 tbsp white wine or champagne
3 shallots
2 tbsp tarragon
6 peppercorns
3 eggs
6oz (175g) unsalted butter
 
Put a pan of water on the heat to start coming up to a simmer
Now for the reduction; dice the shallots and 1 tbsp of the tarragon and put in a small pan along with the the vinegar, wine and peppercorns. Boil this until you have a 1tbsp of liquid
Sieve this into a bowl and put the bowl on top of a pan of simmering water
Separate the yolks from the eggs and whisk them into the reduction until they are light and fluffy. They should leave a slight trail from the whisk
Cut up the butter into cubes and whisk in, one cube at a time at first, then a few at a time as the sauce thickens. This takes a few minutes
Take the bowl off the pan of simmering water and add the rest of the chopped tarragon. Season gently and serve over the steak
Add some crusty bread and a green salad or some green beans and you have a feast