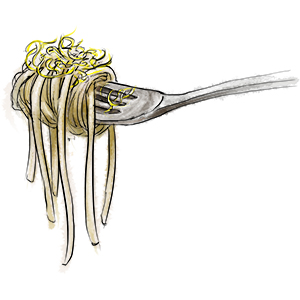 Officially, today is Spring. Think sunshine, think optimism, think cute baby animals, green shoots of promise and hope.
Jon, however, had other things on his mind.
"Look at this," he said, voice serious and doom-laden as he woke me up with a cup of coffee in one hand and the iPad in the other. "This is the future. We're all probably going to die."
On screen, a giant robot dog marched its feet up and down, skittered from side to side, picked up a cinder block and hurled it across the room.
"Presumably they're testing to see how the robot dog reacts to balance and force," said Jon, all business. "It's a backfire test. Get this robot dog, give it some serious weaponry, team it up with those humming bird-sized surveillance robots that swam about – robot Armageddon. Why are we even building these things? Don't these engineers watch movies? I mean, come on! We all know how this ends. Not well, that's how."
It was a lot to take, especially before my coffee.
"I don't know – I mean, try shooting a robot dog, see how far that gets you. I suppose we could throw water over it, hope it rusts. Or maybe use a magnet? It's not a great plan but it's all I've got so far."
Lemon linguini with rocket to get us all in a spring state of mind
This sprightly pasta is the perfect way to evoke spring before the weather decides to co-operate – it's creamy and comforting, but still fresh.
Enough linguini for 2 – 4 (a box for 4, half a box for 2)
A tbsp. of lemon juice per person
2 tbsp of cream per person
1 tbsp of grated parmesan per person
1 large handful of rocket per person
Lots of black pepper
 
Cook the linguini in boiling salted water (well salted) for about 1 min less than the time the packet suggests
Drain and put the pasta back into the pan on a low heat
Add the parmesan then toss, and add the lemon juice and cream
Season well with black pepper
Stir in the rocket (arugula) and let it wilt in the heat
Serve – preferably with some garlic bread and a green salad