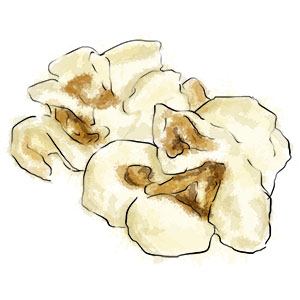 Oscar night. Time for fancy popcorn, champagne, and feeling smug about seeing the nominated animated shorts, which puts me a full 5 movies ahead of Jon in this year's roundup.
Oh the delight of the red carpet, the dresses, the hair, the make up the shoes, the bags, the jewels. Not forgetting this year's innovative Mani Cam that enables the anxious viewer to fully appreciate a celebrity's nail art. This, apparently, is what it means to be famous in America.
"I was walking by Madame Tussades on 42nd street," said Ali, "when I saw a crowd of people mobbing around on the sidewalk. A wax work model of Colin Farrell was being unveiled and people were going crazy trying to get a look. "Oh my God!" they were shrieking, "That looks just like Colin Farrell. That's so amazing!"
"I kept on walking south, and about 3, 4 blocks later I saw the real Colin Farrell walking out of a coffee shop with a venti. Nobody batted an eyelid."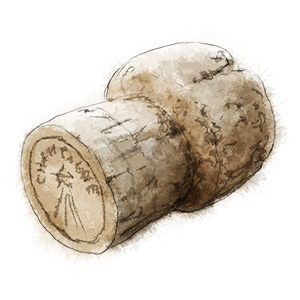 Truffle Butter Popcorn
I love the way that this popcorn mixes a fairly everyday treat with a super luxe-feeling one. It's very easy to make, smells unbelievable, and tastes amazing. Truffle butter is widely available, but if you can't find it, or don't want to buy it, you can get a similar taste by using butter and a tsp of truffle oil (which is cheaper). I always have a mini bottle of truffle oil on my shelf (great to fancy up risotto, pastas etc) so I have it to hand if the popcorn urge takes me. Not quite as good as the butter, but not bad at all.
1/2 cup of pop corn kernels (makes about 4 – 6 servings)
3 tbsp vegetable oil
1 tbsp salt (if you have truffle salt, use it)
2 – 3 tbsp truffle butter
 
Tip the kernels into a pan, pour in the oil and half the salt (1tsp)
Cover the pan with foil – use serious heavy foil or do a double layer – to make a lid and cut a few holes for the steam to escape
Hold the pan above the heat so that it gently cooks the kernels (about 4 minutes.)
(Or make some plain microwave pop corn)
Melt the truffle butter and pour over the pop corn, sprinkling over the rest of the salt. Stir well to combine