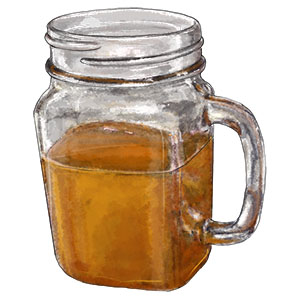 If you are lucky enough to be given the keys to a cottage in upstate New York in the middle of Fall, then this is the drink that you're going to want to be sipping on the porch.
For real.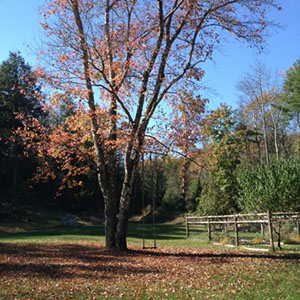 Birds singing, leaves rustling, the whole nine yards. And deer wandering around the garden at night for good measure.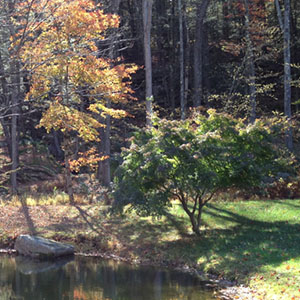 "We should hike" said Jon, totally mis-reading the mood.
"Really?" I'd been hoping for a strenuous day of Magazine-ing and Sitting Still.
"We're in a nature preserve. We should take advantage of it." So we set off into the woods.
"Just a couple of things;" warned the ranger as she handed us a trail map. "There have been bear sightings, not a lot of 'em, but a few, and also, you probably want to watch out for nudist over by the river."
We clambered up a cliff, seeing neither bears nor nudists, which was a bit of a let down, and looked out over a valley studded with gold and red and purple. "This is the life," said Jon.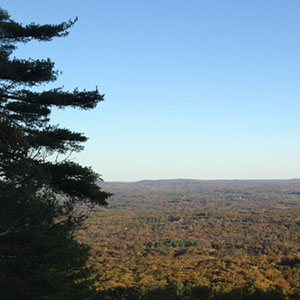 That's what I said when I returned to the porch, apple cider in hand, wrapped in a blanket, watching yellow leaves spiral into the lake.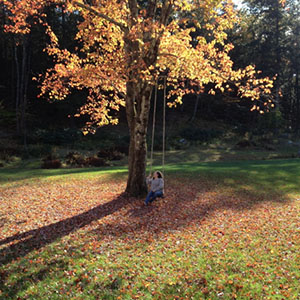 If you're British, buy some good quality pressed apple juice and mull (heat gently) 4 cups with a cinnamon stick, a couple of cloves, a tbsp. of soft brown sugar, a star anise and a strip of orange peel.
If you're American, buy apple cider if you like.
Heat the apple juice / cider until almost simmering – look for steam.
Add a slug of dark rum.
Sip while contemplating Autumn.