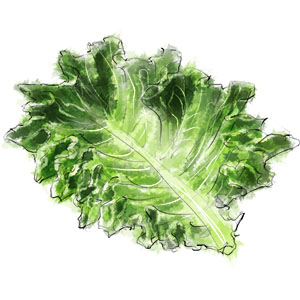 A recent convert to Quinoa, a variation on this dish has become my late night back from rehearsal staple dinner. It's the kind of food that's simple to assemble, still feels like a proper dinner, and conveys the impression of health.
The thing is, once you get the hang of the basic bowl of quinoa plus green veg (my preference, kale or spinach), then you can add in pretty much whatever you have around to turn it into a customizable bowl of goodness. Wishing you were staring out at the Mediterranean under a clear white sun? Add chopped cucumbers and peppers, feta and parsley. Dreaming of a Moroccan moon over the Souk? Add blood oranges, feta and torn mint (and maybe a pinch of cumin and ginger).
If you, like me, are stuck with a miserable cold, and the world seems a little grey, this is uplifting, positive food. A bowl of things that you just know have to be doing you some good.
Quinoa Bowl with Kale and Chick Peas (serves 2)
1 cup Quinoa
2 cups water
1 large bunch of kale (rinsed and chopped into bite sized pieces – I use ¾ of those bags from Trader Joes.)
1 can of chick peas rinsed and drained
1 tbsp olive oil
1 tbsp lemon juice or red wine vinegar
Salt and pepper
 
Rinse the quinoa in a sieve until the water runs clear.
Put it in a pan with the drained rinsed chickpeas and a pinch of salt and pepper, and pour over 2 cups of boiling water from the kettle.
Simmer on a low heat, lid on, for 12 mins.
Add the kale on top. Turn off the heat and let it sit with the lid on for 5 – 7 mins.
Add the olive oil and vinegar / lemon, and season to taste.
This is your basic bowlful.
Things to Mix In:
Roasted squash, dried cranberries and flaked almonds (with goat cheese if you have some)
Roasted Brussels sprouts, a tsp of balsamic vinegar, walnuts and grated pecorino
Grapes, goat cheese and a drizzle of honey
Chopped tomatoes, mozzarella and torn basil
Blood oranges, feta and torn mint
Chopped de-seeded cucumber, red pepper and black olives
Pomegranate seeds, shredded chicken and scallions
Shredded chicken, roasted peanuts, lime juice instead of the lemon in the dressing, scallions, chopped red peppers
Grated carrots and raw peanuts
Put thin portions of salmon or tuna on top of the quinoa for the last 5 – 7 mins to steam.