What did your 8 year old self wish for you?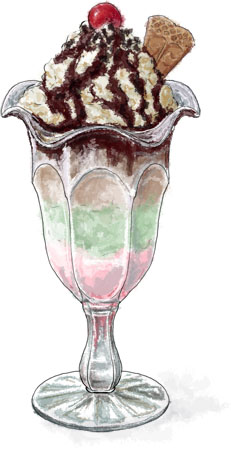 Do you remember? And, if you do, is it the kind of thing you should take seriously now? Take Jonathan for instance. His 8-year old self was pretty driven; he longed to be a knight, and, failing that, to be an astronaut. When NASA recently sent him an email inviting him to give a talk he was beyond excited. Our 9 year old nephew was almost speechless with admiration. We celebrated with milkshakes.
As for me, my 8 year old self was more flighty; more prone to passionately wish to be a fairy princess one day, and long to be a famous florist the next. I am neither of these things. She would consider this a huge let down. She also had some very strong ideas about how many kittens she would own, and how pink her bed sheets would be and how much easier it would be to dig the hole to Australia when she could lift a full-sized spade that I have not delivered on either.
On Saturday I decided to eat Emack & Bolio's grasshopper ice cream in a waffle cone for lunch. As I left the shop it suddenly struck me that this was exactly the kind of adult life that would have delighted my 8 year old self. How wonderful to be grown up! To do whatever you want! Like eat ice cream for lunch! It's not exactly having my own baby animal safari park and a swimming pool with a water slide, and replacing the stairs with a fireman's' pole, but it's heading in the right direction.
This is a serious Monday treat.
We get to a point in August where we think that the summer will last forever, but we are wrong. Labor Day is coming. One day soon we'll wake up in the night to turn off the a/c and fetch a blanket and it will be fall. The time for ice cream sundaes is now. We owe it to our 8 year old selves.
Ice Cream Sundaes
Sundaes are all about abundance. That means lots of ice cream, with lots of choice of flavors, and lots of sauce options. And glasses – proper sundae glasses, or tall thin water glasses and long spoons, or corn on the cob glasses – I have some fabulous 50's ones in green pressed glass that are the perfect size for banana splits. It means little dishes of M&Ms, chocolate chips, chopped strawberries, glacé cherries, salted peanuts, pretzels and mini marshmallows for DIY toppings. We're talking whipped cream – out of a can works too – wafers, biscuits and chocolate flakes.
Here are a few suggestions:
Banana splits with vanilla ice cream, whip cream and hot rum chocolate sauce
Peaches with pistachio ice cream and raspberry sauce
Chocolate and cherry ice cream with syrup from the maraschino cherry jar, whipped cream, maraschino cherries and hot chocolate sauce
Vanilla and cinnamon ice cream with toffee apple sauce
Strawberries, strawberry ice cream, raspberry sauce and granola
Chocolate ice cream, marshmallows, cream, crushed graham crackers and hot chocolate sauce
Hot Chocolate Sauce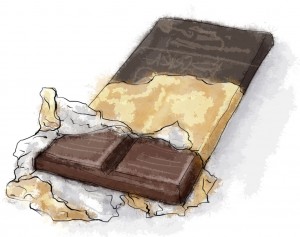 You don't need me to tell you how many possibilities there are for this sauce. Enjoy.
2 bars of chocolate
¾ cup of cream
Heat the cream gently until steaming, but not actually boiling.
Drop in the bits of chocolate and stir on a low heat to melt into a thick sauce
You could replace ¼ of the cream with booze if you think it's a good idea – I think it is.
I particularly love hot chocolate rum sauce, hot chocolate framboise sauce, and hot chocolate cointreau sauce.
Raspberry Sauce
This recipe owes more than a little to Ina Garten whose book introduced me to the idea of using jam rather than sugar to sweeten and thicken a fruit sauce.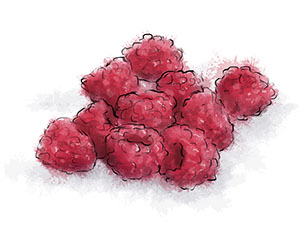 1 cup of raspberries
1tbsp seedless raspberry jam
1tsp sugar (vanilla sugar if you have any)

(optional: 1 tbsp framboise or 1tsp balsamic vinegar)
Blend the jam, raspberries and sugar until smooth
Heat in a saucepan for a few minutes until runny enough to pour
Add the framboise (to bump up the raspberry flavor) or the balsamic (which brings out the sweetness, and turns the sauce a darker pink)
Strain if you don't like the texture of the seeds – I like it just the way it comes
Toffee Apple Sauce
2 apples, peeled, cored and diced
3 tbsp butter
4 tbsp sugar
½ cup of cream
Fry the apples in 1 tbsp of the butter and 1tbsp of the sugar until they are soft and starting to caramelize (about 5 mins)
Add the rest of the butter and the sugar and cook until the caramel is deep brown (another 5 mins)
Pour in the cream
The caramel with seize up, but don't worry, keep stirring and it will melt again forming a thick sauce
This sauce is best served warm – you can make it in advance and re-heat it, but you might have to add a bit more cream to thin it out.