It had been a subdued summer for Adam since his discovery by text message that Carl was in another relationship. He'd been left not broken hearted exactly, but certainly feeling pretty rejected and gloomy.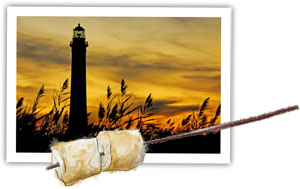 He stopped reading Carl's text messages – text messages! – of contrition, which was a step in the right direction from those early weeks when he'd read them repeatedly so that he knew their contents by heart and could see the screen when he closed his eyes to sleep. Mostly he'd stayed in his apartment by the air conditioner reading detective novels, and eating Triskets. He'd given away his tickets to the party at the Met. He'd repeatedly turned down David's invitation to go with him to Therapy. Even Project Runway was not exciting him as it had done in previous seasons. He wasn't depressed as such, it was more that he simply wasn't in a Scissor Sister place, he said.
But the annual Fire Island trip was approaching. The cottage had not been cheap, and the boat hire had really not been cheap. David had booked a very smart red soft top BMW for the drive and was having no truck with comments that in any way conflicted with the mantra We are going to Fire Island. We are going to have the Best Weekend Ever! So Adam packed his trunks and said goodbye to the Columbus Circle.
And it was lovely. Adam had to admit it. The cottage even had a jacuzzi bath. The beach was beautiful. Waves gently lapped it. The boat was sleekly elegant. And – a vast improvement on the previous year – had a motor that worked as well as a sail, so they managed to potter up the coast and not just go round and round in circles within jumping distance of the slip. So there they were. In spite of bruised hearts, work panics and family crises, and in once case, moving to Michigan, they'd all managed to be here again. Old friends. Good friends. Or good friends of friends at least. Out on the water with a pitcher of Long Island Ice Tea.
Adam stood in the bow Titanic style feeling the soft salt wind in his face and the late afternoon sun on his shoulders. He closed his eyes. And for the first time that whole summer he felt fully like himself again.
When he opened his eyes he saw another boat heading towards them. Sails taught in the wind, cutting quickly through the water. He could see people onboard as they got closer. One or two adjusted ropes in a sailor-like fashion while the others sat, legs dangling from the deck.
They layed off to starboard and the two boats prepared to pass. And there was Carl. More tanned than he had been when Adam saw him last. A touch thinner, perhaps, lying on the deck on a beach towel. He was wearing Ray Bans, and it was impossible to tell if he even had his eyes open. He didn't move as the decks slid past each other. Not close enough for Adam to reach out and touch him, but close enough for him to take aim with a beer can and probably hit. He stood in the bow, a distraught figurehead. He stayed there, waiting until all he could see was clear water.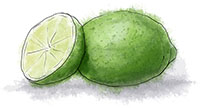 August. Fire Island. Of course every ex-boyfriend ever would be there, he mused later as his friends cooked s'mores on a camping stove on the beach. They were drinking tequila straight from the bottle. Everything was hilarious. Adam sat wrapped in a rug – more for the look of the thing than for the temperature. Unlike previous years, he did not suggest a midnight swim, or finding a party to crash, or insist upon International Drinking Rules. He felt at an angle with the world. And the feeling persisted. Niggling.
So S'mores categorically did not get Adam laid, and that is what I am suggesting we place our bets on for this holiday weekend – but bear with me.
Context is all. S'mores a deux, on the beach, by the river, on a rooftop, on a picnic rug on the floor of an apartment surrounded by mason jars filled with tea-lights … context is all
Then there's the fire. Flickering, romantic fire. Here in the city we're talking candles or, adventurously a camping stove, but a summer bonfire is a truly fabulous thing. Even without the s'mores.
And lastly, the alluring aphrodisiac power of chocolate. If you're a chocolate person it's a biological pull, like eels abandoning the Sargasso Sea to swim all the way to Essex or some such.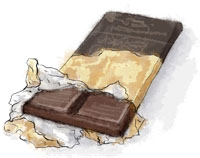 I had a friend at university who tottered none too soberly out of a nightclub in the small hours with an almighty chocolate craving. The man she'd been dancing with offered to walk her home. She turned him down like a bedspread. She was not going home, she informed him. She was going to wander the streets of Oxford until she located a kebab van that would sell her a Mars Bar or any kind of chocolate at all really. He had a Kit Kat in his room, he said. So she went home with him. These were more innocent days, and I believe that she ate his Kit Kat, passed out on his bed and woke up in the morning to find him fast asleep in a chair, so all was well. But still. Chocolate. It's a powerful drug.
S'mores (several ways)
Marshmallows
Graham Crackers
Hershey Chocolate
Wooden skewers
Soak the wooden skewers overnight so that they won't burn in the fire. If you forget, or should the urge for s'mores come upon you suddenly, you can live dangerously and not bother, or boil the skewers in water for ten minutes.
Spear a marshmallow on a skewer and hold in a flame until the marshmallow is bubbling / burned / ash – whatever you like.
Sandwich it on a cracker with a slab of chocolate
Eat

Now I'm not American and this is probably breaking some kind of American code, but I have been tinkering around with the idea of s'mores and I would like to offer up the following suggestions;
Nutella instead of a chocolate slab. Gooiness instantaneously.
Chocolate digestives instead of Graham cracker and the chocolate slab. Simple. Perfect.
Mini marshmallows mini chips ahoy cookies and a square of chocolate
Upgrade the chocolate – Green and Blacks for preference.
And lastly;
S'mores chocolate pots
Ingredients (serves 4- 6 depending on the size of the pots that you are using)
2 bars of good chocolate
3/4 cup of heavy (double) cream and ¼ cup of milk
1 large organic fresh egg
1 marshmallow per person
½ a graham cracker per person
Break two bars of dark chocolate into pieces in a bowl.
Pour the ¾ cup of heavy cream and ¼ cup of milk into a pan and heat until it's just about to boil.
Tip the hot cream/milk over the chocolate and count to 20.
Whisk the melting chocolate into the cream until the color is uniform.
Crack in the egg and whisk again. You're not trying to whip up the mixture, just mix everything well.
Pour the mixture into a jug, then from the jug into the little pots. Put the pots into the fridge and let them set for two hours
Top with a marshmallow and use a blow torch to toast it – or put under a hot grill for a couple of minutes.
Smash the crackers into crumbs in a zip lock bag
Sprinkle the crumbs over the toasted marshmallows
(You can let them sit for longer – overnight, a day or two, not much longer because of the egg – but take them out of the fridge to allow them to warm up a little about 20 minutes before you plan to eat them.)