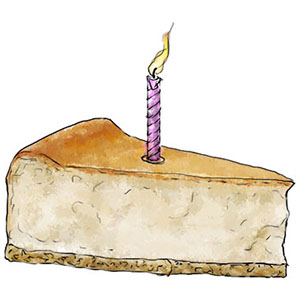 I suppose birthdays are the ideal time to take stock and make plans, assess progress, plan change etc. A time to get honest about what we want from life, and what we're deluding ourselves about.
Here's one thing I can leave in the year behind: Pinterest Fantasy. For one whole week in late August, inspired by an online tutorial, I became convinced that I should paint the insides of oyster shells with gold leaf paint and a food-safe shellac topcoat, then give them to my friends to use as salt dishes. Luckily, Liana (actor in the sketch show I'm directing) hosts a karaoke night at a bar with 1 dollar oysters, hence lots of free shells. This will be easy! I thought. This will be fun! Maybe I'll quit my job and start an Etsy shop! And the weeks went by, and the oyster shells started to smell a bit, so I washed them with clorox in the bathtub, and ruined my black jeans. Then I put them back in the bag, and they are still in the bag.
So this is my vow: before I blow out the candles on this year's birthday cheesecake, I will take that bag of oyster shells and throw them away.
Cheesecake
This recipe is a classic Ina Garten one and it's perfect. She tops her cheesecake with a redcurrant raspberry sauce, which looks delicious in fairness, but doesn't work for me. I want my cheesecake aggressively plain – well, maybe topped with a birthday candle, but that's it.
For the base
1 ½ cups crushed graham cracker crumbs (about 10 crackers) 1 tbsp sugar ¾ stick butter (6 tbsp)  
Preheat the oven to 300 F, crush the crackers and melt the butter
Mix with the sugar and press into a springform baking tin (about 9 inches)
Bake on a baking tray for 8 – 10 mins until the crust has hardened and is golden. Leave the tin on the baking tray in case of later leaks
For the filling
2 ½ lb cream cheese at room temperature 1 ½ cups sugar 5 large eggs at room temperature 2 large egg yolks at room temperature 1/3 cup sour cream 1 ½ tsp good vanilla extract or seeds scraped out of 1 vanilla pod, in which case, omit the lemon) 1 tbsp lemon zest  
Bump up the oven temperature to 450F
Cream the cheese and sugar together in a mixer for 5 mins until light and fluffy
Add the eggs and yolks 2 at a time, mixing in well – scrape down the sides to make sure everything in incorporated
Add the sour cream, lemon and vanilla then pour into the crust (which should be cool, not hot to the touch. Wait until it is.)
Bake for 15 mins
Turn the oven down to 225 and bake for 1 and a half hours. Turn off the oven and let the cake cool there for 45 mins with the door open
Wrap in plastic wrap and keep cool in the fridge overnight (this really helps it set)
Dip a knife in hot water and run around the cake to loosen. Open the spring form and let the cake come back to room temperature (about an hour) before serving